Georgia Tech Football: Bobby Dodd to be honored during Jackets season opener
Legendary Georgia Tech head coach Bobby Dodd will be celebrated during the Jackets season opener against Tennessee on Labor Day.
Before arriving on The Flats in 1931, Dodd played his college football at the University of Tennessee despite always wanting to play for the Yellow Jackets. He would go onto have a great career in Knoxville, a career that would eventually allow him to be inducted into the College Football Hall of Fame.
Once Dodd graduated from Tennessee, he wanted to start his coaching career and for him, there was only one place he was going to coach, Georgia Tech. In 1931, he would take over on The Flats an assistant coach, a position he would remain at until 1944. For all 15 years as an assistant coach, Dodd would coach under head coach William Alexander. Following Alexander's departure following the 1944 season, Dodd was tapped as the next head coach of the Yellow Jackets.
In his first season, the Jackets would go 4-6, it would be one of only two losing seasons Dodd would have over the course of his career. In total, Dodd collected a career record of 165-64-8 in his career and brought one national championship to Tech. He would also go 8-4 in 12 career bowl games including wins in the Cotton, Orange, and Sugar bowls.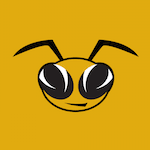 Want your voice heard? Join the Yellow Jacked Up team!
Write for us!
Dodd will be celebrated throughout the game according to a press release which will include a tribute video that will be shown during halftime of the game. Of course, Dodd has been celebrated around The Flats and college football for a long time as the Tech's stadium is named after the legendary head coach and the Bobby Dodd trophy is awarded to the best assistant coach every year. However, the Chick-Fil-A Kickoff is a great way for college football to teach a wide audience of Dodd's life and career.