Georgia Tech Football: Five takeaways from Monday night's heartbreaker
Georgia Tech fell in a heartbreaker to Tennessee on Monday but there was a lot learned about the Jackets on Monday night.
1. TaQuon Marshall is the real deal
It's pretty safe to say that TaQuon Marshall is the real deal following his performance on Monday night. The junior quarterback had a total of 369-yards and five touchdowns, his 249-yards rushing, and five touchdowns were both school records for quarterbacks. He showed off more than just his wheels as he made several impressive throws that totaled up to 120-yards over five completions. He won't always play like he did Monday night but he's going to have a big season if Monday was any indication.
2. The offense will be just fine without Mills
TaQuon Marshall wasn't the only member of the Yellow Jackets offense that had a strong game against Tennessee. Right behind him was starting b-back KirVonte Benson who made his first career start on Monday night. Benson had the tough task of replacing star b-back Dedrick Mills who was dismissed from the team just weeks before the season. Benson showed that the offense will be just fine without Mills as the sophomore rushed for 124-yards and one touchdown on 26 attempts.
3. Tech's defense needs a lot of work
Georgia Tech's defense was supposed to be a strong suit, to say the least entering the season. But after Monday night's collapse defensively it's hard to say that it a quality defense. The Yellow Jackets defense just seemed gassed as the game went on. Which is amazing see that the defense was on the field for just 18 minutes of game time, Tennessee's defense allowed just 96 yards in the first half. In the second half and overtime, they allowed 273 yards of offense. Overall, the Jackets defense allowed 221 passing yards and 148-yards on the ground. While it's not a horrendous total for a game that went in double overtime, the defense's collapse in the second half is mind-boggling. If they want to pick one spot to begin fixing, they should with their tackling which was atrocious at times Monday night.
4. Turnovers
It's pretty easy to tell where the Yellow Jackets lost Monday night's game against Tennessee. The first major problem was their turnovers. While it was only two turnovers, they both allowed Tennessee to take momentum and score. The first fumble by TaQuon Marshall in the first half allowed Tennessee's offense to build some momentum and confidence. The second fumble by J.J Green was inexcusable when considering the time left in the game. After breaking out a huge long run that put the Jackets near the red zone and put the game out of reach, Green had the ball knocked out of his hands and allowed Tennessee to recover. Marshall in total had two fumbles during the game and counting Green's the Jackets had three total, the Jackets are going to have to clean up their ball carrying.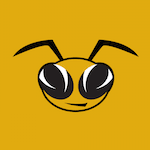 Want your voice heard? Join the Yellow Jacked Up team!
Write for us!
5. Special teams were a disaster
It's safe to say that the Yellow Jackets special teams against Tennessee were a disaster. The only bright spot on special teams for the Jackets was Pressley Harvin III who had two great punts including a 56-yarder. Over the course of his three punts Harvin III averaged 46 yards per punt. That being said, everything else for the Jackets special teams was poor, extremely poor.
On kick off coverage, the Jackets allowed 109 yards on four kickoffs. When considering that they are were not taken out of the end zone, it's not exactly an ideal number. That included two huge returns by Tennessee's Evan Berry for 51 and 35 yards. Kicker Shawn Davis struggled on both field goals and kickoffs. He was 0-for-2 in field goal attempts while struggling with distance on kickoffs as noted before.