Georgia Tech Football: Panthers defense shouldn't give Jackets too much trouble
Georgia Tech's offense shouldn't have too much trouble on Saturday against a weak Pittsburgh defense.
Through their first two games, Georgia Tech's offenses biggest test defensively was FCS Jacksonville State. Tennessee's defense isn't a juggernaut and it took an equally weak Florida Gators offense to make the Volunteers look decent defensively.
After Saturday, Jacksonville State may still be the best defense that the Jackets have faced. The Pittsburgh Panthers defense has allowed an average of 37.6 points per game through their first three games including 59 last week to Oklahoma State. If Penn State quarterback Trace McSorley wasn't inaccurate in their week two matchup, it most likely would be worse.
It's just not one game either that has made the Pittsburgh defense look as bad as it is. ESPN's FPI ranks the Panthers defensive efficiency as the 123rd best defense.
Through their first three weeks, the Pittsburgh defense has given up on average 469 yards of offense. When breaking that down between the pass defense and run defense, there is a quite strong contrast.
When it comes to the Pittsburgh pass defense, the Panthers have allowed on average 349 yards, which ranks 127th nationally. The only teams worse than Pittsburgh in pass defense is Tulsa, Memphis, and Connecticut.
The Panthers run defense is much more stout and ranks 39th in the country giving up an average of 119.7 yards per game. The Panthers tough run defense comes to no surprise as it has been the better part of their defense over the past several seasons.
That being said, over the past two seasons, the Jackets have rushed for 241-yards and 376-yards respectively, so despite having a rather tough run defense, the Jackets still should be fine on the ground on Saturday.
When considering that TaQuon Marshall has shown his talent as a passer along with his ability to take off and Pittsburgh's defense becomes a great matchup for the Jackets and Marshall.
One possibility for Georgia Tech on Saturday is to follow the blueprint of the Jacksonville State game. The Jackets knew they could beat the Gamecocks through the air and decided to take advantage of a weaker pass defense, potentially throwing the ball more than usual.
Either way, the Jackets are catching the Pittsburgh defense after two extremely grueling and difficult games. After facing back-to-back top 10 teams and offenses, it will be hard for the Pittsburgh defense to adapt to the Jackets option offense.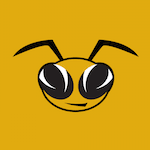 Want your voice heard? Join the Yellow Jacked Up team!
Write for us!
The last two meetings between these programs have been close but on Saturday TaQuon Marshall, and the rest of the Jackets offense should be fine as they caught the Panthers in a tremendous spot.