Georgia Tech Football vs Miami Injury Report: Marshall out for the season, Miami banged up
The Georgia Tech football team remains rather healthy entering Saturday's huge matchup against Miami but how healthy are the Hurricanes?
Georgia Tech:
Once again, the Yellow Jackets are rather healthy entering their matchup against Miami. While they still had an extra bye week this season with the UCF game being canceled, it is still remarkable how healthy they are at this point in the season. That being said, the Jackets offensive line is in trouble.
OL Andrew Marshall – OUT FOR SEASON:
Certainly, 2017 has not been the senior season Andrew Marshall was hoping for in 2017. The senior offensive lineman went down with a leg injury during preseason camp and has not seen the field since. On Thursday, Marshall was officially ruled out for the season with what is being described as a foot injury. Since this season was supposed to be Marshall's true senior season, he'll have the opportunity to collect a redshirt this season and play next year if he chooses to do so.
OL Brad Morgan – OUT:
Not much information has been said about Morgan's injury except that it is an upper-body injury.
OL Scott Morgan – OUT:
Like his brother, not much has been said about Scott Morgan's injury except that it's an upper-body injury.
LB David Curry – OUT:
Curry has been out since the preseason with a lower-body injury. At this point in the season, it's safe to say that curry is most likely going to be out for the entire season.
Miami:
WR Ahmmon Richards – Questionable:
The star wide receiver is nursing what is speculated to be a hamstring injury which makes him questionable for Saturday's game. If Richards is unable to go for Miami, the Hurricanes will be missing both their top wide receiver and running back on Saturday. You can read about the rest of Miami's wide receiver core here.
OL Navaughn Donaldson – OUT
Donaldson went down with a lower-body injury last week against Florida State and was held out of practice for the entirety of the week.
DB Dee Delaney – OUT
One of two Miami defensive backs out for the game, Delaney will be a missed part of Miami's defense.
DB Sheldrick Redwine – OUT
The second of two Miami defensive backs, Redwine is one of the Hurricane top defensive players and is a huge part of their success in the secondary. His departure will have a huge impact on Miami's defense that struggled in their game against Florida State once he departed.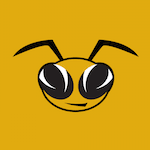 Want your voice heard? Join the Yellow Jacked Up team!
Write for us!
RB Mark Walton – OUT FOR SEASON
Walton suffered an ankle injury last weekend against Florida State and required surgery. The junior running back coming off a breakout season is now out for the season which drastically changes the Yellow Jackets offense.