Georgia Tech Football: Will Jalen Camp finally break out in 2018?
Georgia Tech football fans have been waiting to see Jalen Camp on the field consistently since his freshman year but will 2018 finally be his break out season?
For Georgia Tech football fans, Jalen Camp has been a player they have died to see be in the wide receiver rotation for two years now, well at least on a consistent basis. After all, fans have only heard about how impressive Camp has looked since stepping on campus in 2016.
In 2018, the Cummings, Georgia native may finally get his chance to see the field as a starter after serving his time as a reserve receiver and on special teams. So far in his career, the junior wide out has appeared in 22 of 24 potential games but has made just one reception for 49-yards. That lone reception came this past season against Virginia.
Camp as a receiver has what it takes to replace Ricky Jeune as the Jackets top wide receiver. At 6-foot-2 and 213-pounds, Camp presents a strong physical body that will be extremely useful when it comes to blocking. Camp is solid when it comes to pass-catching as well, having strong fundamentals that should make him a consistent passing threat when the Jackets do decide to throw the ball.
Don't be surprised if Camp replicates the numbers Jeune has had the past few seasons. Over Jeune's three seasons as a starter, he was able to average 24.6 receptions, 497.3 yards, and 3.6 touchdowns per. Entering spring practices, all signs point to Camp being able to be that guy.
The good news for the Jackets is, if Camp is fully ready to be the top wide receiver they have senior Brad Stewart. Stewart has been one of the Jackets top reserve wide out the last two seasons and has been a strong pass blocker on the outside since he's arrived on campus.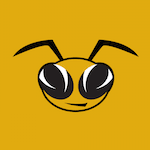 Want your voice heard? Join the Yellow Jacked Up team!
Write for us!
The one threat for both Camp and Stewart entering 2018 is if the Jackets continue to move away from the passing game. Last season, the Jackets threw the ball just 116 times which is fewer than they usually have under Paul Johnson. Most of that was due to Marshall's inabilities as a passer, if he can take a step forward as a passer, both Camp and Stewart could be in for impressive seasons.