Georgia Tech Baseball: Jackets pick up huge win over Auburn
The Georgia Tech baseball team picked up a huge win on Tuesday night defeating sixth ranked Auburn.
A week ago, the Georgia Tech baseball team took on the Auburn Tigers and took a 12-7 loss on the road. One week later, the Yellow Jackets sought revenge on the sixth ranked Tigers and found it.
The Yellow Jackets delivered Auburn a 6-3 loss on Tuesday night, giving the Jackets their biggest win of the season while improving their record to 12-8 on the season and 10-4 at Russ Chandler Stadium.
Freshman left-hander Brant Hurter stifled the Tigers strong lineup for five innings. The freshman allowed just one hit whiling walking three and striking out four. Andy Archer came in for relief of Hurter and pitched two shutout innings.
Freshman center fielder Michael Guldberg supplied half of the Jackets offense on Tuesday night hitting a three-run shot in the fourth inning. Tristin English, Colin Hall, and Luke Waddell each picked up an RBI earlier in the game prior to Guldberg's homerun.
The Jackets would hold the Tigers scoreless until the eighth inning. With Oscar Serratos on the mound, the Tigers were able to load the bases. Jared Datoc came on in relief for Serratos and allowed three runs to score but was able to limit the damage. Two singles ended up scoring three runs for the Tigers in the eighth. They would tack on one more run in the ninth but Jared Datoc was able to close the door and give the Jackets a 6-4 win.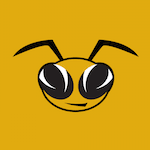 Want your voice heard? Join the Yellow Jacked Up team!
Write for us!
The Jackets will return to the field on Wednesday to take on the Mercer Tigers. The Tigers sit at 16-5 on the season entering tomorrow's showdown.