Georgia Tech Football: Former Yellow Jacket Shaq Mason signs long-term deal with Patriots
Former Georgia Tech football standout Shaq Mason has signed a long-term deal with the New England Patriots.
Former Georgia Tech Yellow Jacket and fourth-round draft pick Shaq Mason will be staying in New England for another five seasons. The former Tech standout on Monday signed a five-year extension with the Patriots worth $50 million. NFL reporter Mike Garafalo of the NFL Network first reported the deal via Twitter.
Out of the $50 million that Mason received from the Patriots, nearly half of it will be guaranteed with $23.5 million being reportedly the guaranteed money that Mason will receive. The contract also will make Mason one of the NFL's highest paid guards as Garaflo pointed out in his tweets.
Considered one of the best guards in all of football, Mason will be tied with the Pittsburgh Steeler's David DeCastro as the fifth highest paid right guard in all of football based off total contract value and average salary according to OverTheCap.com.
Since being drafted by the Patriots in 2015, Mason has become a huge piece of the Patriots offensive line and has helped the Patriots establish and keep a decent rushing attack despite not having an abundance of talent in the backfield. Out of his 46 career NFL appearances, he has started in 41 of them.
Mason was a key cog in the Patriots 2017 Super Bowl victory over the Falcons but has also been tested and tasted defeat in the biggest moment as he was responsible for the pivotal strip sack of Tom Brady in last year's Super Bowl loss to the Philadelphia Eagles. In all fairness, Brandon Graham, the Eagles defender who beat him was one of the best defensive players in the league all of last season.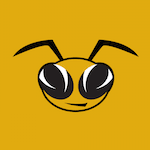 Want your voice heard? Join the Yellow Jacked Up team!
Write for us!
That being said despite getting beat on that play, Mason has done nothing but become one of the NFL's best guards, playing well above his draft position of 131st overall. Without his play over the past few seasons, the Patriots would've had a much tougher time in getting to their back-to-back Super Bowl appearances.
Mason and the Patriots will be getting their season underway on September 9th against the Houston Texans.