Georgia Tech Football: Johnson announces suspensions ahead of Alcorn State
Georgia Tech head coach Paul Johnson announced a trio of one-quarter suspensions on Monday.
Georgia Tech will be without at least three of their players when Georgia Tech suits up on Saturday afternoon against Alcorn State. On Monday, head coach Paul Johnson announced that the trio of BB KirVonte Benson, LB Quez Jackson and DB Charlie Thomas will be suspended for the opening quarter of the Jackets matchup against Alcorn State during his radio show.
As Rivals reporter Kelly Quinlan pointed out, a one-quarter suspension is usually for very small actions such as being late to practice or a meeting so there is very little reason to be concerned going forward for the three players, for now.
Replacing Benson at B-Back to start the game will be redshirt freshman Jordan Mason, a member of the 2017 recruiting class who redshirted last season. Quez Jackson, and Charlie Thomas were both expected to be moderate contributors for the Yellow Jackets defense this season but will have to wait a quarter to make their first impacts on the season.
Last season, the Yellow Jackets had to dismiss B-back Dedrick Mills for his third violation of team rules. The dismissal allowed Benson to step up to the proverbial plate which helped lead to his breakout season of 1,053-yards and six touchdowns. For Jackson and Thomas, it's not the way they wanted to get their Georgia Tech careers started but the true freshman will have plenty opportunities to make up the one-quarter suspension.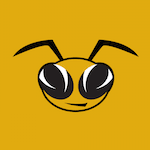 Want your voice heard? Join the Yellow Jacked Up team!
Write for us!
Georgia Tech will take on the Alcorn State Braves at noon on Saturday to open up their 2018 season. The Yellow Jackets are looking to become bowl eligible in 2018 after narrowly missing a bowl game last season as they finished 5-6 on the year.