Georgia Tech Football vs Alcorn State: Previewing the Braves offense
The first game week is finally upon us as Saturday slowly draws closer which means it's time to start preparing for the Alcorn State Braves to make their visit to Bobby Dodd Stadium. To start off the week, we'll begin by previewing Alcorn State's offense.
The first test for new defensive coordinator Nate Woody with Georgia Tech will be to stop the Alcorn State Braves offense. Last season, the Braves averaged over 30 points per game on offense but against their lone FCS opponent on the season, the FIU Panthers, the Braves managed a mere 10 points.
Going forward, these offensive and defensive previews will be longer but with it being week one as well as limited information surrounding Alcorn State, this week's preview will be slightly smaller.
Quarterback/Passing Attack:
At quarterback for the Braves will be redshirt junior quarterback Noah Johnson who will take over as the team's full-time starter after playing in six games a year ago. Johnson in his career has appeared in 17 games with 139 completions on 254 attempts for 1,898-yards and 15 touchdowns. That being said, Johnson also has thrown nine interceptions in his short 17 career games.
Johnson won't attack opposing defenses just through the air as the Tampa, Florida native can also be a threat on the ground. With 125 career rushing attempts, Johnson has picked up 773-yards and 16 touchdowns. Overall, Johnson should be a solid test for the Yellow Jackets on Saturday and will be a good litmus test of how they may fair against similar quarterbacks this season.
Backing up Noah Johnson on Saturday will most likely be redshirt sophomore and Georgia native Felix Harper. Harper saw some playing time last season, making appearances in three games.
Johnson on Saturday will have a plethora of weapons to throw to in the air however some of them will be new faces. Four of the Braves five top receivers from last year are no longer on this year's roster making Charles Hughes and Tavares Johnson the top two passing targets for Johnson. Hughes last season had a considerably decent season in a non-pass first offense, making 31 receptions for 423-yards and one touchdown. Johnson on the other hand had 24 receptions for 191-yards and a single score.
Raidarious Anderson will be another name to watch on Saturday. Anderson last season had just five receptions for 120-yards, an average of 40-yards per reception. Anderson will certainly see more targets thrown his way and bring in more receptions but if he can maintain the explosiveness he had a season ago, he could turn into a major threat for Alcorn State on Saturday and beyond.
Running Back/Rushing Attack:
Two of Alcorn State's top rushers won't be returning to the team this year but the Braves certainly have talent. The top rushing option for the Braves entering Saturday appears to be senior running back PJ Simmons, a former Kent State running back. Last season, Simmons had a solid season rushing for 687-yards and seven touchdowns on just 80-carries.
Behind Simmons will be a little murky for Alcorn State but the Braves overall should be a rather strong rushing team after averaging 237.4 yards on the ground per game last season. The one-two punch of Noah Johnson and PJ Simmons will give Alcorn State a strong start in their rushing attack but they'll need to sort out their depth behind Simmons this season.
Offensive Line:
Last year, the offensive line for Alcorn State was all things considered, pretty good. On the season, the Braves offensive line allowed just 22 sacks on the season. In the rushing game, the Braves didn't do horrible as they just 370-yards on the season in the backfield which was approximately 6.6% of their total offense from a season ago.
That being said, going against FCS defensive lines and FBS defensive lines especially those from Power-5 schools is vastly different. The Yellow Jackets defensive line should be able to beat the Alcorn State offensive line throughout the game due to their raw strength and speed that is another level compared to the FCS level. It will be a strong test for freshman defensive tackle TK Chimedza to start his freshman season.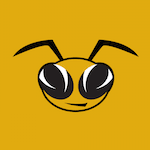 Want your voice heard? Join the Yellow Jacked Up team!
Write for us!
Overall:
The Braves offense overall is solid but with being rather inexperienced this upcoming season, Saturday could end up being tough. That being said, going up against a Georgia Tech defense that will look to settle into their new defensive system could result in some big play opportunities. They should be able to make some plays and put up 2 or 3 touchdowns but it's hard to see them scoring anymore than 24 points on the Yellow Jackets.