Georgia Tech Football vs Alcorn State: Previewing the Braves defense
The Georgia Tech offense will look to run all over an Alcorn State defense that was a solid rush defense a season ago.
No matter what program and no matter who the defensive coordinator, preparing for Georgia Tech's option based offense can be a challenging situation. For power 5 programs it's hard enough to contain the Yellow Jackets explosiveness and for FCS teams, the challenge is even harder when considering the differences in overall talent level.
Last season, the Alcorn State defense was solid enough to allow 21.75 points per game and roughly 356.9 yards per game. Against their lone FBS opponent of the season, the FIU Panthers, Alcorn State was rather strong, allowing just 17 points in their losing effort. FIU for the season last year averaged just over 27 points points per game.
Pass Defense:
The Braves pass defense last year was pretty solid allowing just slightly over 225 yards per game and allowed just 15 passing touchdowns on the season over the course of their 12 games. Junior cornerback Javen Morrison returns in 2018 after putting together a strong freshman campaign that saw him 40 combined tackles, 13 pass breakups, and three interceptions. He could be Alcorn State's most dangerous weapon defensively. The rest of the Braves defense last year managed six interceptions.
The pass rush for the Braves posted 27 sacks over the course of last season and was lead by the now graduated Michael Brooks who had six of his own last season. He had 8.5 tackles for a loss on the season. The Braves top sack leader returning this season is linebacker Trae Ferrell who totaled four sacks last season for 25-yards. The Braves will definitely have to find their new playmaker in the pass rush which will be a storyline to watch on Saturday.
Run Defense:
Alcorn State's rush defense last year was considerably strong allowing 131.3 yards per game over the course of the season. When breaking it down to yards per attempt, the Braves allowed just four yards per attempt over 392 rushing attempts.
The Braves defense had 91 tackles for a loss last season for a total of 317-yards so there is plenty of play makers when it comes to the Braves run defense. They return their leading man in the category with redshirt junior linebacker Terry Whittington who put up 13.5 tackles for a loss last season. Redshirt junior linebacker Solomon Muhammad who had 6.5 tackles for a loss himself last season.
The rush defense should be rather strong again in 2018 but stopping the Yellow Jackets offense that up 400-yards on the ground multiple times last year will be one of their hardest challenges the past few seasons.
Causing Chaos:
As mentioned throughout, Alcorn State is pretty decent at causing chaos. Considering both sacks, tackles for a loss, fumbles recovered, and interceptions, the Alcorn State defense last year caused 138 plays that resulted negatively for opposing offenses. The Yellow Jackets offense last year was the victim of what felt like an abundance of negative plays that ultimately cost them a few victories. If the Yellow Jackets are not safe on Saturday against the Braves, the Braves will cause some chaos that could help determine the game.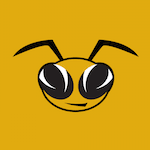 Want your voice heard? Join the Yellow Jacked Up team!
Write for us!
Overall:
The Braves defense last year was a strength for Alcorn State and while they lost a considerable amount of talent since last season, the unit should be a strength once again in 2018. That being said, the talent level and overall skill level between the Yellow Jackets and the Braves will be the biggest story when it comes down to Paul Johnson running his offense against Alcorn State. They will have their share of negative plays against the Yellow Jackets, but the Jackets speed and strength should get the job done fairly easily on Saturday.