Georgia Tech Football: Fans embracing Tech's new culture
Georgia Tech football season tickets went on sale this week and if ticket sales are any indication, Tech fans are excited and are buying into Tech's new culture on Geoff Collins.
On the first day of ticket sales, there was an 81% increase from 2018-19 driven by a 20% increase of new ticket holders. This is an encouraging sign for the new regime in Atlanta as they have called for a packed house at Bobby Dodd Stadium next year.
What makes these numbers so exciting is the potential it shows in bringing back the casual fan to Bobby Dodd Stadium and filling events with Navy and Gold instead of the opposing team's colors. Home field advantage is an important thing to have for football games as crowd noise has the ability to block teams ability to communicate while also having a psychological impact.
I really believe that the new culture has brought back the fans that maybe lost interest in the low key and ho-hum nature that the program had fallen into. Not to say that there wasn't passion in the program, there most certainly was, it just was not broadcast the way that Geoff Collins and his staff have projected. Most Georgia Tech fans of the last decade or so have not seen such a dedicated social media campaign coming out of the locker room, and it seems from an outsiders perspective to be making a big difference in fan engagement.
It also indicates that the Georgia Tech fan base is ready to remembrance, not just the team but also the institution. Season ticket sales contribute to a whole host of scholarships and structural improvements that can, in turn, be used to bring in the top-tier student-athletes and leaders that Georgia Tech is known for producing. As of January 1st, the fundraising campaign known as "Athletic Initiative 2020" had raised 53.42 million toward its goal of $125 million. This initiative was created to begin much-needed modern upgrades to the athletic facilities for both sports and academics. The first project of that initiative was the completed football locker room that was finished before the 2018 season.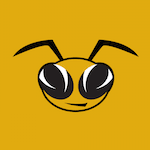 Want your voice heard? Join the Yellow Jacked Up team!
Write for us!
Rebuilding a brand is a slow process and the surge of season ticket sales for football signals that Athletic Director Stansbury may finally be gaining momentum toward his goal of making Georgia Tech a household name again.