Georgia Tech Baseball: Jackets considered top-10 producer in talent
According to Baseball America, the Georgia Tech baseball program is one of the top-10 talent producers in college baseball when it comes to developing impact talent for major league teams.
On Tuesday, Baseball America released a list of the top-10 programs in America when it comes to producing Major League talent. The Jackets came in strong at No.9 on the list that was sorted by wins above replacement which is more commonly referred to as WAR.
The Jackets are one of two ACC teams on the list with the Miami Hurricanes coming in just one spot ahead of the Jackets at No.8 on the list. The Jackets according to the list have produced players with a total career WAR of 96 since the newest regulations in college baseball took over such as the drop-3 bats.
Among the Jackets top players in this era including Mark Teixeira, Matt Wieters, and Charlie Blackmon according to the article. Likewise, Baseball Reference has those three players as the Jackets third, fifth, and sixth best players to ever play in the Major Leagues. No.1 on the list is former third overall pick, right-hander Kevin Brown who had a career WAR of 67.8.
Two other notable former Jackets that didn't meet the cut off were Jason Varitek and Nomar Garciaparra. The two former World Series runner ups had career WARs of 51.8 and 24.2 respectively.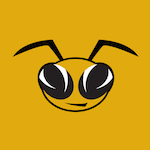 Want your voice heard? Join the Yellow Jacked Up team!
Write for us!
For Tech fans, it should be no surprise where the Jackets rank in producing talent. Despite a lack of postseason success over the last two decades, the Jackets have been consistent in having star talent, especially behind the backstop. It should only help the Jackets going forward as well as they can point recruits to rankings such as these that show their knack for putting players in the Major Leagues.