Georgia Tech Baseball: Could 2020 be Danny Hall's toughest season yet?
Georgia Tech baseball last week saw seven of their players drafted and with at least five most likely signing, the 2020 season could be Danny Hall's toughest season yet.
Georgia Tech's 2019 season was one for the books and one that Tech fans won't forget anytime soon. The Jackets predicted by most to finish in the middle of the ACC Coastal rode were nearly unstoppable after March rolled around and found themselves winning the ACC Coastal, 40+ games, and becoming the No.3 overall seed in the NCAA Tournament.
That being said, while 2019 was possibly the best coaching job by head coach Danny Hall in his 25-years at Georgia Tech, the 2020 season may be the toughest that the legendary head coach may have at Tech. The Jackets last week saw seven of their players drafted in this week's MLB Draft and in all likelihood will see five of those seven players sign with their respected organizations instead of returning for another season at Georgia Tech.
Now, unshockingly, the Jackets will have to replace in reality four core members of their 2019 season and a strong bench option. Those five players are Tristin English, Kyle McCann, Connor Thomas, Xzavion Curry, and Chase Murray. Additionally, Amos Willingham and Luke Waddell were both drafted this week in the draft but most likely will not sign with their respective organizations.
However, having to replace those five players named above will be a mighty tall task for the Yellow Jacekts and head coach Danny Hall. English and McCann were two of the best offensive hitters in the country and ACC in 2019 and were a huge part of the Jackets offensive success. Combined, the two had 41 home runs and 141 RBI. In other words, that makes up 59% of the Jackets home runs and 33% of the Jackets RBI, an absolute huge part of the Jackets offense.
Additionally, while Chase Murray wasn't able to have the junior season he originally hoped after nursing an injury and never really getting it going, Murray had the ability to be a .300+ hitter for the Jackets and a strong top of the order bat. While he didn't have the impact of English or McCann, he'll still another quality bat the Jackets will have to replace in 2020.
Xzavion Curry and Connor Thomas represent the Jackets top two pitchers this past season and their No.1 and No.2 starters in the rotation. Curry this season was hampered by injuries down the stretch but had the best season of his Georgia Tech career, posting a 4-2 record and 4.08 ERA. Thomas, on the other hand, had an All-ACC First Team worthy season, going 9-2 with a 3.11 ERA. The Jackets between the two will have to replace 170.1 innings pitched and a combined ERA of 3.43.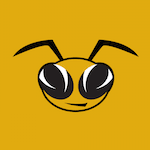 Want your voice heard? Join the Yellow Jacked Up team!
Write for us!
Overall, while the Yellow Jackets have reportedly brought in a strong recruiting class for the 2020 season, replacing the four player core players will be hard and will have a significant impact on the Yellow Jackets 2020 prospects. Usually, replacing four players wouldn't be too big of a challenge but when considering the overall production of the four players from this past season, truly replacing them is nearly impossible. Replacing, is probably not even the right word, as the Yellow Jackets truly won't be able to replace their production but if they hope to get back to the NCAA Tournament, they'll need to find a way to come pretty close at replacing their production.
The program in 2019 will need to see a ton of freshmen and sophomores figuratively and literally step up to the plate. That alone will make it a tough challenge for Danny Hall but then once you consider the talent loss, that challenge only gets tougher.