Georgia Tech Football vs The Citadel: Four stars from Jackets 27-24 loss
Georgia Tech fell to The Citadel on Saturday afternoon in a shocking upset but four Yellow Jackets stood out in the disappointing loss.
No one was expecting Georgia Tech to lose to The Citadel last Saturday afternoon but when the dust settled, the scoreboard read 27-24 in favor of The Citadel. While it's a disappointing loss and one that has left the fan base speechless, it's not all grim for the Yellow Jackets. Four Yellow Jackets on Saturday did end up standing out in the loss.
Offense: Tobias Oliver and Jordan Mason
Both Tobias Oliver and Jordan Mason stood out on Saturday for the Jackets offense. Oliver, the Jackets quarterback and return man was pretty good on Saturday when behind center. The redshirt sophomore was able to pick up 92-yards on 11-carries in the game while also completing 2-of-3 receptions for 27-yards. Of course, he also had the would be game winning touchdown had there not been a timeout called right before it as well. Oliver showed that if the Jackets want to move the ball, he's their best chance to do so. There still questions about his passing ability but those will be answered with time, if he wants to be the starting quarterback, he'll have to make sure those questions are answered.
Jordan Mason on the other hand has earned this honor for the third-straight week. This past weekend, Mason rushed for 78-yards on 11-carries while also scoring two touchdowns in the game. Mason continues to show great poise and vision with the ball. On the season, Mason has 44-carries for 249-yards and four touchdowns.
Defense: David Curry
David Curry on Saturday was a man on a mission and his final stats show just that. The redshirt junior linebacker is the leader of the Jackets defense and on Saturday, he had his plate full. For the game, Curry finished with 14 tackles including six solo tackles and one sack. He also had one interception in the game. You can read more on Curry's game on Saturday, here.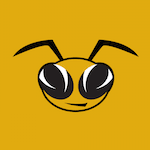 Want your voice heard? Join the Yellow Jacked Up team!
Write for us!
Special Teams: Tobias Oliver
Oliver not only performed well on offense this past Saturday but he was also electric on special teams. He only had two kickoff returns on Saturday but he made the most of both of them returning them for a combined 96-yards, one for 52-yards and the other for 44-yards. His second return, of 52-yards helped set the Jackets up in prime position to make a game winning drive at the end of the fourth quarter but the Jackets obviously would end up settling for a field goal. Either way, Oliver was magnificent in the return game for the second straight week. It's risky business putting a quarterback in that position but it may be their best bet.