Georgia Tech Baseball: Former Jacket Joey Bart looked the part in first full season
Former Georgia Tech catcher Joey Bart looked the part of a top ranked prospect in 2019 in the San Francisco Giants farm system.
Former Georgia Tech catcher Joey Bart, last year, was drafted second overall by the San Francisco Giants. In his first half season of professional baseball, Bart looked tremendous. He slashed .294/.364/.588 with 13 home runs and 30 RBI in 51 games played and 204-at bats. It was a strong enough showing that it earned Bart a top-25 propsect ranking by MLB.com
This past season, Bart started his season with the Giants A+ affiliate, the San Jose Giants. With San Jose, Bart looked strong, hitting .265/.315/.793 with 12 home runs 37 RBI. In his 57 games played with San Jose, Bart only struck out only 50 times with and walked 14. With San Jose, Bart had several notable games, including two, two homerun games.
In early August, the Giants moved Bart up to their AA affiliate, the Richmond Flying Squirrels. Bart only was able to play in 22 games with the Flying Squirrels but dominated AA pitching. In 79 at-bats, Bart managed a .316/.368/.544 line with four home runs and 11 RBI. He did strike up at higher clip, with 21 strikeouts in his 79 at-bats but also walked seven times.
With the minor league regular season over, Bart along with some of the MLB's other top prospects are playing in the Arizona Fall League. It's still early with Bart appearing in just three games but the early results are great for the Jackets. Bart has five hits in 12 at-bats with two home runs and four RBI. He has yet to strikeout as well for the Scottsdale Scorpions.
Overall, for his first full season in the professional ranks, Bart showed the poise and skillset that makes him one of the league's top overall prospects including being the league's no.2 overall catching prospect according to MLB.com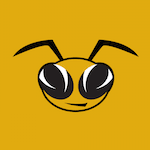 Want your voice heard? Join the Yellow Jacked Up team!
Write for us!
Entering 2019, the expectations will be high for Bart but the Giants won't necessarily need to rush the 22-year old prospect. While he has lived up to expectations yet, the Giants don't have an immediate need at catcher in 2020. It wouldn't be shocking to see Bart land himself a spring training invite with the Giants next February but he will most likely begin next season with Richmond though starting in AAA with the Sacremento River Cats with a good spring training. We could also possibly see Bart as a top-10 prospect at some point next season.