Georgia Tech Baseball: Top performers from fall exhibition games
The Georgia Tech baseball team had a pair of fall exhibitions over the past two weekends.
The Georgia Tech baseball program is coming off a phenomenal 2019 regular season that saw the Jackets win the ACC Coastal and also win 40 games for the first time since the 2011 team. Danny Hall is set to enter year 26 with the program and is getting his Jackets ready for the 2020 season as they aim for back-to-back 40+ win seasons. The Jackets season won't get under way to February, the preparations are well underway.
As a part of their fall training, the Georgia Tech baseball program played a pair of exhibition games over the past two weeks. The Jackets took on the SEC's South Carolina Gamecocks in Columbia on October 20 before playing the Samford Bulldogs on the 26th at Russ Chandler Stadium.
You can view the box score from those games, here.
South Carolina (Oct 20): 10-6 loss (12-inning game)
This was a predetermined 12-inning game between the two teams as both teams looked to get most, if not their entire roster on the field at one time or another in the game. We're not going to worry about the scoring plays in this but more of individual performances.
Leading Hitters:
Drew Compton: A true freshman out of New Jersey, Compton was one of two Yellow Jackets to record two hits against the Gamecocks. Compton went 2-for-4 in the game with one RBI while also drawing one walk. Compton was a top-200 player nationally coming out of high school according to Perfect Game.
Charlie Benson: Sophomore Charlie Benson was a pinch hitter in Saturday's game but went 1-for-2 in his at-bats and drove in two runs. Benson a 2018 graduate of Marist High School was a top-500 player nationally.
Pitching Performances:
The Jackets used 11 pitchers in their 12 inning game against South Carolina. It wasn't a great pitching day for the Jackets overall but that's expected after long layoffs against opposing talent. South Carolina didn't have a great day on the mound either. The good news though is out of the 11 pitchers used, seven of them pitched scoreless frames.
Sanford (Oct 26): 8-7 win (12-inning game)
It was another 12-inning game this past weekend with the Jackets coming out on top.
Leading Hitters:
Stephen Reid: Another true freshman and New Jersey native, Reid went 1-for-4 in the game against Samford but that one lone hit was a two-run home run. Reid was another top-150 player in the country in the 2019 recruiting class.
Jayden Jackson: You won't believe it but Jackson is also a true freshman for the Yellow Jackets. Against Samford, Jackson went 2-for-3 with one RBI. Jackson was a top-500 player out of Lanier High School and Sugar Hill, Georgia.
Pitching Performances:
Four pitching performances stand out in the exhibition against Samford. True freshman (top-100) Zach Maxwell got the start for the Yellow Jackets and pitched great when considering he was facing an opposing college team for the first time. Maxwell pitched two scoreless innings which included one strikeout. Redshirt junior Andy Archer was the first reliever and pitched a great third inning, striking out two while allowing just one hitter to reach base.
The final two pitching performances that stood out were junior Sam Crawford and junior Jamie Taylor. Both Crawford and Taylor pitched scoreless innings. Crawford allowed one base runner on a hit while he struck out two. Taylor, on the other hand, didn't allow any base runners while striking out two. He got through his inning of work on an effective nine pitches.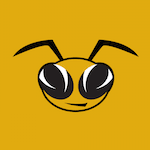 Want your voice heard? Join the Yellow Jacked Up team!
Write for us!
Overall:
Overall, the biggest takeaway from Georgia Tech's two exhibition games this fall was the performance of true freshman. The Jackets threw a lot of their true freshman out there and it appears that a good amount of those true freshman succeeded. Compton, Reid, and Maxwell are expected to be a big part of the Jackets future over the next three years and Jackson also has tremendous potential here down the road. The Jackets have to a replace a ton of talent from last year's team and and it wouldn't be surprising to see the young talent on this team be a major part of that success.