Georgia Tech Football: Jackets Fall To The Hokies
The game started with a delay of game penalty against the Yellow Jackets and it spiraled away from there. Georgia Tech never challenged the Hokies in this game and the three-year winning streak was ended in Atlanta.
There really is no fitting way to describe the first half of this game except bad. From before the snap, when the Jackets had delay of game penalty, the Jackets never seemed to half a chance. There was simply just an inability for the offense to gain any momentum and it was just a symptom of what was to come.
Virginia Tech gained 299 yards to Georgia Tech's 49 at the half with the majority of those yards coming off explosion plays in the run game for the Hokie offense. The Yellow Jacket defense looked disorganized and undisciplined at times seemingly unable to line up correctly and allowing massive gaps in coverage or just tackling poorly, A targeting penalty on Christian Campbell that saw the senior linebacker ejected after the review was confirmed and just kept piling on what was an already poor performance.
Jordan Yates made his first appearance of the year for the Yellow Jackets as the coaching staff has mentioned a few times that he would see action during the final games of the season. Yates did not have much success with the offense overall but had a few flashes of success with short passes and making things happen with his legs. Yates probably will not see regular playing time for a year or two so putting any stock in his performance today would be premature.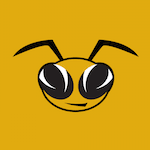 Want your voice heard? Join the Yellow Jacked Up team!
Write for us!
This game wiped away a lot of the positive momentum that the Jackets had built over the last three weeks with the win over Miami and the solid showing against Virginia. It was tough for Jacket fans to watch and made worse by Two more games remain this season including a short week to a Thursday night showdown with NC State before the final game against UGA both of which are at home for the Jackets.