Georgia Tech Basketball: Jackets fall in OT heartbreaker to Arkansas
Turnovers were an issue as the Jackets faced the Arkansas Razorbacks at McCamish Pavillion Monday night. A nailbiter that came down to a wild OT finish.
The radio broadcast said it the best on Monday when it was said that "it's not Christmas but Tech sure is in a giving mood". Turnovers were plentiful throughout this game with a staggering 45% of Arkansas first half 33 points coming off of Georgia Tech turnovers. That is by far the story of the game for the Yellow Jackets. The Jackets continued the turnover trend into the second half and trailing by as many as 9 points at one point before storming back with Cole and Devoe.
Evan Cole had a great night coming off the bench for the Jackets going 4/6 with 8 points which included more than a few clutch rebounds and a few steals to go with them. The team leader in scoring was James Banks who went 6/10 for 20 points making 8 of his 10 free throws on the night.
One particular sequence was of great frustration for everyone in the building when James Banks went up for a layup to tie and an Arkansas defender slapped his forearm with no call. Coming back down the floor a foul was given to Georgia Tech coming back that looked like a charge and an offensive foul but resulted in a personal foul on defense which led to a Josh Pastner technical foul. Arkansas made all of the shots resulting in a five-point swing to the Razorbacks and creating a whole new environment for the game.
Despite the seeming momentum going all Arkansas's way, the Jackets managed to keep the score in reach for a lot of the second half. The turnover bug that had plagued the Jackets for much of the game suddenly began to affect the Razorbacks giving the Jackets an opening to draw a tie with less than 2 minutes in the game. The Razorbacks would not score for the last 5:56 of the second half which helped the Jackets on their 9-2 run to force OT.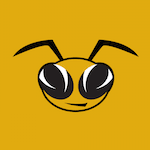 Want your voice heard? Join the Yellow Jacked Up team!
Write for us!
Georgia Tech would score (finally) in the final moments of overtime but Arkansas and Mason Jones would deliver an absolute dagger to the hearts of the Yellow Jackets as he banked in a deep three-pointer to secure the win for the Razorbacks 62-61.
A crazy game that ended in absolute heartbreak for the Jackets was entertaining all the same.