Georgia Tech Basketball: Jackets lose tough game at Kentucky
The Yellow Jackets just could not get their shot stroke to go down, and leading scorer, Michael Devoe, gets shut down by Kentucky's Maxey. Georgia Tech loses on the road in a physical battle against #8 Kentucky.
The tale of the story Saturday evening is Kentucky's smothering defense, particulary in the second half. Georgia Tech could not find a way to get the ball inside in the second half, and Devoe, who averaged 21 PPG coming into the game, struggled with only 5 points in the entire game. Kentucky made good use of dribble drives and getting to the free throw line. The Jackets shot just a third of the free throws the Wildcats did ( 6 versus 18), as their interior offensive game just seemed inferior to Kentucky's inside defense.
Speaking of fouls, James Banks III, Georgia Tech's only true center, fouled out with around 5 minutes to go in the game. The Wildcats took it to the rim almost every play after that. This caused the Wildcats to run away with what would have been a more closer game if Banks wouldn't have fouled out. The score was close for a vast majority of the game, up until about 8 minutes to go.
Little over halfway through the 4th, the score was 47-43 and it seemed like Tech had a chance to get closer. Sloppy Tech offensive possessions and great Kentucky defense put the Jackets out towards the end of the game, 67-53 as the final. The 20-10 run at the end of the game just felt like the Jackets were out of gas, physically. The high hopes for Alvarado's return and USC transfer, Usher's first minutes on the court could be huge for Tech going forward. The depth at guard and forward will likely take off the pressure on Devoe and Parham in the backcourt, and Moore and Wright in the front court.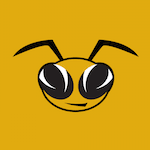 Want your voice heard? Join the Yellow Jacked Up team!
Write for us!
The Jackets return home against Ball State next Wednesday night at 7PM EST for the Campus Game of the Hawaiian Airlines Diamond Head Classic. The Yellow Jackets will then, travel to Honolulu for a matchup against the Boise State Broncos.