Georgia Tech Football 2019 in Review: No.9 TE Tyler Davis
Next up in our Georgia Tech football season in review is the first tight end for Georgia Tech football in over a decade, No.9 Tyler Davis.
For the first time in over a decade, a tight end took the field for the Georgia Tech Yellow Jackets. The Jackets tight end for the majority the season ended up being UConn grad transfer Tyler Davis, a former quarterback.
Davis's two best games of the season came against Duke and Virginia. Against the Blue Devils, Davis had a season high four receptions for 29-yards. While against the Cavaliers, Davis totaled three receptions for 54-yards, an average of 18.0 yards per carry. That being said, even when he wasn't putting up huge numbers, Davis was a consistent target this season for the Yellow Jackets.
Over his 12 games, Davis recorded a reception in 11 of those games with multiple receptions in four games. He totaled 17 receptions over the course of the season for 148-yards and one touchdown.
Overall, Davis's season still left a bit to be desired. Getting less than 20 receptions out of your starting tight end is a bit low in my opinion but considering the offensive system change and quarterback situation, it's a bit more reasonable. Looking back at Geoff Collins's teams at Temple, the tight end position was used quite a bit but wasn't overly featured. Going forward, we'd expect a bit more production out of the group but barring a game changing tight end recruit coming to The Flats, the group will never be a huge focus.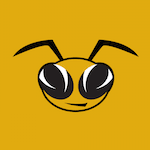 Want your voice heard? Join the Yellow Jacked Up team!
Write for us!
2020 Outlook:
The 2020 season was Davis's first and only season with the Yellow Jackets as he'es used all his eligibility between his career at UConn and The Flats. The Jackets tight ends next year will most likely be Dylan Deveney, Dylan Leonard, and incoming recruit Billy Ward.