Georgia Tech Football Early Singing Day Primer
The early national signing period is nearly upon us and with that we have provided a primer for Georgia Tech fans for everything they need to know heading into Wednesday.
On Wednesday morning, the early signing period for all college football players will begin. The period will run through Friday, December 20th. Any player that doesn't sign during this three-day period will need to wait to sign in the regular signing period beginning February 5th.
For the Yellow Jackets, they enter Wednesday's signing period with a top-25 recruiting class that at the time of posting ranks No.___ nationally and ___ in the ACC. Both are huge improvements from the 2019 class that was ranked 50th nationally and ninth in the conference.
The Yellow Jackets 2020 recruiting class entering Wednesday has 23 commitments including five, four-star commitments. The most the program has had in a single recruiting class since 2007 when they signed six. Of those 23 commitments, the class features players from seven different positions and from six states including 12 from Georgia.
The Jackets full 2020 recruiting class as it stands entering Wednesday can be seen below.
CB Miles Brooks ★★★★
WR Bryce Gowdy ★★★★
DE Jared Ivery ★★★★
WR Nate McCollum ★★★★
WR Ryan King ★★★
OT Michael Rankins ★★★
OT Jordan Williams ★★★
CB Jalen Huff ★★★
OC Paula Vaipulu ★★★
QB Tucker Gleason ★★★
DE Kyle Kennard ★★★
DE Akelo Stone ★★★
DE JaQuari Wiggles ★★★
TE Billy Ward ★★★
OT Wing Green ★★★
LB Khaya Wright ★★★
DE Albany Casey ★★★
OT Cade Kootsouradis ★★★
WR Avery Boyd ★★★
DE Emmanuel Johnson ★★★
OG Ryan Spiers★★★
As you can see in the list above, the Jackets 2020 recruiting class is heavy on both sides of the line and at wide receiver. Out of the program's 23 commitments, 17 of them come from those three groups.
Notables:
Entering Wednesday there are several notables to go over with two current Tech commitments and one major Georgia Tech target.
No.1: Jahmyr Gibbs won't be signing…
Star running back and top rated recruit Jahmyr Gibbs will not be signing with Georgia Tech on Wednesday. The four-star running back has seen his stock skyrocket over the course of his senior season and with plenty of suitors, Gibbs will now be signing and making his final decision on National Signing Day, February 5th. 
No.2: Can the Jackets land Jeff Sims?
The Jackets won't be seeing Gibbs sign on Wednesday but they could be landing another special talent in four-star quarterback Jeff Sims. The former Florida State commitment, decommited from the Seminoles last week and on Saturday announced he would be signing with either Florida State, Georgia Tech, or Maryland.
No.3: Jackets look to land top athlete Khatavian Franks?
Faiburn (GA) native Khatavian Franks, one of the top athletes in the state of Georgia will be signing on Wednesday morning, making his college decision public. The Jackets are the favorite to land Franks but with 25 scholarship offers there is other potential suitors in the picture. Franks is ranked by 247Sports as a top-900 player nationally, a top-55 athlete in the country, and a top-100 player in the state of Georgia.
No.4: JaQuari Wiggles to make signing day decision…
Despite being committed to the Yellow Jackets since April, Mays defensvie lineman JaQuari Wiggles may be having second thoughts about the Jackets. The three-star defensive end has announced that on signing day he'll be choosing between the Yellow Jackets and Illinois Fighting Illini.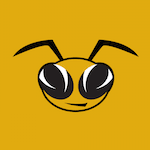 Want your voice heard? Join the Yellow Jacked Up team!
Write for us!
Overall, Wednesday should be an eventful day for Geoff Collins and the Georgia Tech football program. Be sure to keep up with everything that happens right here, at Yellow Jacked Up.