Georgia Tech Football 2020 Signee Profiles: DB Miles Brooks
Four-star cornerback Miles Brooks is one of the crown jewels of Georgia Tech's 2020 recruiting class and is set to become an important piece of the Jackets secondary.
Miles Brooks, a 4-star recruit via 24/7 Sports recruiting database, signed his letter of intent to Georgia Tech on Wednesday and will compete on the Flats in 2020. Brooks verbally committed to Georgia Tech in March and has been adamant on his decision through his recruiting process.
Miles was the 4th player to verbally commit to the Yellow Jackets and was also the first 4-star recruit to do so. The 2020 class has been loaded with talent, by far, the best recruiting class since 2007. Brooks' commitment would lead the way through the 2020 class and will help Tech spearhead a potential top 25 class.
Brooks played high school football out of Trinity Christian Academy in Jacksonville, Florida. He established himself early as a potential highly rated recruit there. Brooks is 6-foot, 2-inches tall, and weighs 183 pounds, via 24/7 sports. His tall size at cornerback is exactly what Collins likes to have in his secondary. Brooks fits nicely into Collins defensive schematics and will likely battle for a starting spot before the first game next season.
Brooks had offers from major programs such as: Ohio State, Alabama, Oregon, Penn. State, Auburn, and Florida. Also according to 24/7 Sports, Miles Brooks ranks as a top 15 Georgia Tech commitment of All-Time. That seems to be a trend here in Collins' first recruiting class on The Flats, as he has added 4 Top 25 all-time recruits in just one season as head coach.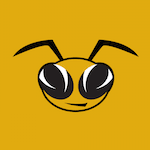 Want your voice heard? Join the Yellow Jacked Up team!
Write for us!
Miles Brooks plans to be on campus next summer following his high school graduation and will begin his Georgia Tech career then. With how well Tech's strength and development went last summer, look for Brooks to add some weight and muscle, and he will really spice up the competition at cornerback. Georgia Tech's secondary is getting better, and Miles Brooks leads the way for this 2020 class.