Georgia Tech Basketball: Jackets fall in baffling manner to Ball State
While Georgia Tech football fans have a refreshment of hope about the future of the program on Wednesday, Georgia Tech basketball fans were left baffled by another loss.
Wednesday started off well for Georgia Tech athletics, the Georgia Tech football team had a tremendous early signing day, the women's volleyball team won the National Invitation Volleyball Championship and the Georgia Tech basketball team was looking for the trifecta on Wednesday night.
It, however, was not meant to be as the Yellow Jackets added another baffling loss to the resume of Josh Pastner in his tenure at Georgia Tech. The Jackets were dominated by the MAC's Ball State Cardinals on Wednesday night, falling 65-47.
After being up 8-7 early in the first half, everything began falling part for the Yellow Jackets. Following the Jackets 8-7 lead with 13:04 remaining in the first half, the Jackets were outscored 24-7 in the first half. The Jackets first half performance could very well be the worst single half performance by a Josh Pasnter coached team at Georgia Tech. The Jackets struggled offensively, defensively, struggled with turnovers, and much more.
The Jackets performed slightly better in the second half especially on offense scoring 32 points but they simply couldn't stop Ball State who scored 34 points following halftime.
The details aren't truly all that important in this game. What is important, however, is this is another baffling loss under Josh Pastner. The Yellow Jackets seemingly have at least one or two of these games every year and there really is no reason for there to be. These are the type of losses that accelerate the firing process on coaches. We're not saying Pastner will be fired anytime soon but you certainly have to belief that athletic director Todd Stansbury is keeping all possibilities open right now.
Three Takeaways:
1) Usher struggles in Tech debut
USC transfer Jordan Usher struggled in his first game as a Yellow Jacket, scoring just four points. Usher shot just 1-for-7 in the game including 0-for-3 from beyond the arch. He did make both his free throw attempts and collect four rebounds but his poor shooting from the field certainly didn't help the Jackets effort.
2) Jackets continue to struggle from three-point range and free-throws
You begin to wonder just what Georgia Tech practices because it's truly amazing that after all these years with Josh Pastner, the Jackets still can't make three pointers of free throws on an average basis. The Jackets shot just 4-for-16 from three-point range on Wednesday and 9-for-15 from the charity stripe.
3) Turnovers… turnovers… turnovers
The Jackets turned the ball over 24 times against the Cardinals, that's the highest amount of turnovers for the Yellow Jackets this season, surpassing their prior season high of 22. The Jackets so far this season are averaging 17.3 turnovers per game this season.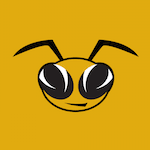 Want your voice heard? Join the Yellow Jacked Up team!
Write for us!
The Jackets will look to bounce back and pick up their first win since their win over 73-56 Nebraska on December 4th when they take on Boise State on Sunday in Hawaii.