Georgia Tech Basketball: Moses Wright set to enter 2020 red hot
Georgia Tech junior forward Moses Wright may be one of the hottest players in the country entering 2020.
Heading into 2020, the Georgia Tech Yellow Jackets will be riding the hot hand of junior forward Moses Wright. The Raleigh, North Carolina native has been dynamite for the Jackets as of late but in reality, Wright has been doing this all season.
Wright Yellow Jackets are coming off a 70-53 victory over Hawaii on Christmas Day. In that game, the 6-foot-9 forward scored 16-points for the Jackets, capping off a highly productive three-game stretch during the Hawaiin Airlines Diamond Classic. While in Hawaii for the Diamond Classic, Wright scored 53 points, averaging 17.6 points per game. He also averaged 7.3 rebounds per contest as the Jackets collected two victories along the way. What may be most impressive about his performances, however, is how efficient he has been. Over the last three-game stretch, Wright has shot over 63% from the field and has gone 10-for-12 at the free-throw line.
In total, out of the Jackets 12 games this season, Wright has only shot below the 50% threshold in four games and holds a season shooting percentage of 57.1%. Since 1992-1993, only 23 Yellow Jackets have shot above 55% for a season in which they've played in 12 or more games. In terms of this decade, only seven other Yellow Jackets have shot above 55%. Among those names are Ben Lammers, Daniel Miller, and James Banks III.
Overall, for the season, Wright has averaged 12.8 points per game this season and 7.8 rebounds. If Wright continues his current pace, he'll be just the second Yellow Jacket this decade to record 12 or more points per game and seven or more rebounds per game.
Wright has had his duds of games this season but they have been rare occurrences to say the least. Out of the Jackets 12 games this season, Wright has had just three games where he's failed to score double-digit points. The most recent one of those games came against Ball State where Wright scored just two points in a losing effort in which no one on the Jackets really looked good. However, since that game against Ball State, Wright has been fantastic as documented above.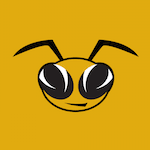 Want your voice heard? Join the Yellow Jacked Up team!
Write for us!
Wright and the Jackets will have one more contest this month, a road game against the Florida State Seminoles on Wednesday night. The Jackets will look to finish off this turbulent decade off with a win over a top-25 team. If Wright scores double-digit points on Wednesday, he'll tie his season high of four-straight games doing so.