Georgia Tech Football 2020 Signee Profiles: OL Paula Vaipulu
The Georgia Tech Yellow Jackets will add offensive lineman Paula Vaipulu to its 2020 football roster.
Paula Vaipulu has signed his Letter of Intent to the Institute where he will further his football and academic careers. Vaipulu is the only recruit out of the 2020 recruiting class from Texas. Vaipulu joined the ranks of other offensive line commits, Michael Rankins, Jordan Williams, Ryan Spiers, Wing Green, and Cade Kootsouradis. not to mention incoming transfer from Tennessee, Ryan Johnson. It is clear that Brent Key wanted to reload the offensive line in this recruiting class and form a strong, young core to build off of.
Vaipulu was one of the last few verbal commitments in the 2020 class, but nonetheless chose the Yellow Jackets in the end. After his verbal commitment, Vaipulu was adamant with Tech and ultimately signed his Letter of Intent on National Signing Day in mid-December.
A large offensive lineman, standing 6-foot, 3-inches tall and weighing in at 303-pounds according to 247 sports recruiting database. Vaipulu received a numerous of offers from around the nation, including offers from Nebraska, Missouri, Houston, Arizona, and BYU. Vaipulu is a top-800 recruit nationally at 767th, and 18th in position as a center.
His addition to the roster is a much needed addition, he brings a very large size to what feels like an undersized line that Geoff Collins and Brent Key have worked hard to make not just better but bigger over their first 12 months. In Geoff Collins first season as head coach at Georgia Tech, one of the largest problems was pass protection. Include a multitude of injuries on the line, and Georgia Tech struggled in the trenches on offense. Vaipulu, amongst the other offensive line recruits and transfers, will hopefully add the size and depth that the offensive line needs to perform better next season.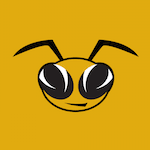 Want your voice heard? Join the Yellow Jacked Up team!
Write for us!
Look for Key to assemble and form a formidable unit under his leadership and make the Yellow Jackets offensive line one of the strongest in the country. As for Vaipulu, look for him and the other 2020 offensive line recruits, to make a huge impact early in their time on the Flats. Vaipulu depending on his his development could be an instant impact player, if not starter for the Jackets as they lack quality depth at the center position.