Georgia Tech Football: Jahmyr Gibbs named as Player of the Year Finalist
Georgia Tech 2020 running back commit, Jahmyr Gibbs, is in the mix for the High School Player of the Year Award presented by the All-American Bowl.
Jahmyr Gibbs has been verbally committed to the Yellow Jackets since early in the 2019 year. He is a large part of the 2020 class that the Yellow Jackets have assembled. He has received the honor of being named a Player of the Year finalist by the All-American Bowl and will compete for the award amongst five other athletes.
These athletes include, #1 overall recruit in the nation DL Bryan Bresee (signed to Clemson), #4 overall recruit LB Justin Flowe (signed to Oregon), #9 overall recruit TE Arik Gilbert (signed to LSU), #13 overall recruit and #1 pro-style QB DJ Uiagalelei (signed with Clemson), and #6 overall recruit and #1 dual-threat QB Bryce Young (signed with Alabama). Gibbs is clearly amongst the nation's elite with this honor, and will look to prove himself in the All-American Bowl game.
https://twitter.com/AABonNBC/status/1211066340062244864
The All-American Bowl presents this award to the most outstanding senior high school player of the 2019 season. It was very wise of them to include Gibbs into this consideration as he was a phenomenal force on the football field. He played for Dalton High School and performed outstanding in his senior season, catching the eyes of many elite programs around the nation early. Georgia Tech, however, noticed his talent before the season had even started, which may have swayed his decision to commit verbally so early. His season senior stats include, 2,554 rushing yards on 233 attempts, an average of 11 yards a carry and an average of 232.2 yards/game, and 40 rushing touchdowns according to 247Sports. That is a remarkable amount of accolades for any running back, and his talent and achievements was acknowledged by the All-American Bowl.
Gibbs, however has not yet signed with the Yellow Jackets and will be using his remaining official visits to visit major programs such as Ohio State and Florida before making a final visit with Georgia Tech on the 31st of January, a day before the final National Signing Day. There he will make his final decision on where he will further his academic and football careers. There is much optimism for Tech fans to believe Gibbs will stay with the Yellow Jackets. Gibbs is simply enjoying his recruiting process and making the best decision for himself, and as fans we should all appreciate that.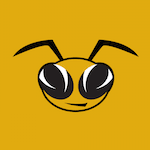 Want your voice heard? Join the Yellow Jacked Up team!
Write for us!
The 2020 All-American Bowl Game will be aired on January 4th on NBC, while the 2020 All-American Bowl Award Show ceremony will be hosted on the 3rd of January, a day before the game. The ceremony will award senior high school players with national awards, including the Player of the Year award in which Gibbs is a finalist for.