Georgia Tech Basketball: Jackets start 2020 with win over North Carolina
Georgia Tech started off 2020 on the right foot with a 96-83 win over the North Carolina Tar Heels in Chapel Hill on Saturday night.
Georgia Tech basketball and Josh Pastner haven't had the season they've wanted so far this season but they looked to begin turning it around on Saturday night against the North Carolina Tar Heels. The Jackets traveled to Chapel Hill on Saturday night and took care of business, taking down the struggling Tar Heels .
The first half of Saturday night's contest was all Georgia Tech, as the Jackets had one of, if not their best half of the season, putting up 47-points. The Jackets started the game off on an 8-0 run and would eventually see that lead grow to as big as 27-4. The Tar Heels would get it together in the second part of the first half but the Yellow Jackets still found themselves up 20 at half-time. The story of the first half was the Jackets shooting 55.9% from the field while the Tar Heels shot just over 40%.
In the second half, the Jackets would have to hold off a huge push by the Tar Heels as North Carolina put up 56 second-half points. The Jackets would do a great job at staying with the Tar Heels for the most part, scoring 49-points. While they were outscored by seven points in the second half, their huge first-half lead was able to keep the Jackets in front of the Tar Heels.
Jose Alvarado whose had an up-and-down season as a junior had his best game of the season against the Tar Heels. Alvarado put up 25-points in the game, shooting strong and efficiently from all around the floor. He shot 8-for-12 overall including 4-for-6 from beyond the arch and 5-for-7 from the free-throw line. Moses Wright continued to have a hot hand himself, contributing 22-points in the Jackets victory. He's now scored 10+ points in five-straight games, his longest such streak of the season.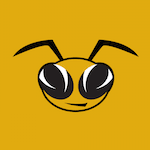 Want your voice heard? Join the Yellow Jacked Up team!
Write for us!
The Yellow Jackets will look to pick up a second straight win this upcoming Wednesday when they take on the top-5 ranked Duke Blue Devils. The Blue Devils are currently ranked No.2 in the country and take on the Miami Hurricanes on Saturday night.