Georgia Tech Women's Basketball: Jackets pick up win over No.11 FSU
The Georgia Tech women's basketball team is continuing their strong play as they defeated a top-25 ranked Florida State Seminoles team on Thursday night.
Georgia Tech picked up another much needed win on Thursday night against the No.11 Florida State. The Yellow Jackets traveled to Tallahassee and took down the then 14-1 Seminoles, 67-52.
Five Yellow Jackets scored double-digit points on Thursday night led by Lorela Cubaj who scored 16-points on 5-of-10 shooting from the field. Jasmine Crason, Lotta-Maj Lahtinen, Francesca Pan, and Kierra Fletcher all also scored double-digits in the game.
For the Jackets, it was a wire-to-wire victory as they jumped on the Seminoles early and never relinquished their lead. Their defense kept the Seminoles offense quiet and frustrated, only allowing the Seminoles to make 19-of-44 shot attempts on the evening. After leading 28-24 at halftime, the Jackets would extend their lead in the second half, outscoring the Seminoles 39-28 to pick up their 67-52 victory. In the second half, the Jackets made 14-of-24 shot attempts while keeping the Seminoles to 10-of-22 shot attempts.
The win for the Jackets is a strong bounce back victory following a tough defeat last Saturday to the hands of Wake Forest.The Yellow Jackets following Thursday's game sits at 12-3 (3-1) on the season, they have one game left this week against Clemson on Sunday afternoon. The Tigers sit at 5-10 on the season after falling to Wake Forest last night 63-58.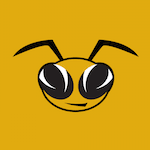 Want your voice heard? Join the Yellow Jacked Up team!
Write for us!
With a win on Sunday, the Yellow Jackets could find themselves ranked as one of the top-25 teams in the country next week and find themselves in a good spot to make the NCAA Women's Tournament this spring. The Jackets are looking to make their first tournament appearance since 2014 in Nell Fortner's first season as the Jackets head coach.