Georgia Tech Football 2020 Signee Profile: DL Emmanuel Johnson
Georgia Tech football added defensive lineman Emmanuel Johnson late in their 2020 recruiting class, but his addition adds a very comforting complement to top-off the 2020 recruiting class.
Emmanuel Johnson, a North Charleston, South Carolina native, has signed his letter of intent and will play for Coach Collins and staff starting next year. Johnson was a late target for the Yellow Jackets, and upon review, seems to be a very important one. According to multiple sources, Johnson's talent was 'under the radar' as he competed in a more rural area during his high school football career.
Because Johnson was not highly scouted or covered, his recruiting rankings suffered. Johnson is a three star recruit, 96th in position as a SDE, and 35th in the state of South Carolina. He carried only 3 division one offers from the University of Tennessee, Western Kentucky, and of course, Georgia Tech.
Although not highly recruited, Johnson's potential is tremendous. according to 24/7 Sports recruiting database, he stands at 6-foot, 5-inches and weighs in at 260-pounds. This is a huge guy coming straight out of high school. His primary position is defensive end, but Johnson can really play anywhere on the line.
Georgia Tech had noticed Johnson's talent early and had offered him on May 8th of 2019, then pushed for him hard late before signing period. Johnson would verbally committ to the Yellow Jackets on December 11th, and a week later sign his Letter of Intent on the 18th of December.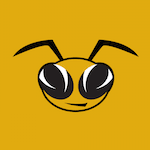 Want your voice heard? Join the Yellow Jacked Up team!
Write for us!
His addition is actually a big deal, by his size, he is the largest defensive lineman recruit in the 2020 class. He weighs more than Akelo Stone (second heaviest defensive lineman recruit), and is only one inch shorter than Jared Ivey (the tallest defensive lineman recruit). This makes Johnson's potential very high for his incredible size. His high school senior season stats were no push over, either. He recorded 21 TFL and 12 sacks according to 24/7 Sports. Look for the Yellow Jackets to look to Johnson's size for depth early into his playing career on The Flats.