Georgia Tech Football: Jackets add Georgia State, Alabama to future schedules
Georgia Tech has added two future opponents; Georgia State and Alabama to their future schedules.
Mark your calendars for four, six, ten, and eleven years in advance as Georgia Tech on Wednesday announced the addition of Georgia State and Alabama to their future schedules.
Georgia State:
The Jackets perhaps will begin a bit of a new rivalry on the gridiron with the Georgia State Panthers. The Jackets and Panthers, both located in Atlanta are scheduled to play against each in 2024 at Bobby Dodd Stadium and 2026 at Georgia State Stadium. The Panthers just finished up their first decade of football as a program and will be entering their fourth year at Georgia State Stadium in 2020.
Currently in 2024, Georgia Tech has Notre Dame and Georgia also scheduled for non-conference games. While in 2026, the Jackets will take on Colorado and Georgia. The Jackets have one remaining non-conference opponent to schedule for both seasons, most likely that of an FCS opponent.
Alabama:
The Crimson Tide of Alabama are also a new addition to Georgia Tech's future schedules with matchups in 2030 and 2031. The two originally were supposed to be play a home-and-home series in 2019 and 2020 but it was postponed, now, we have the rescheduled dates.
Perhaps for the Yellow Jackets, the Crimson Tide won't be the powerhouse they have been for over the last decade. The one thing that may be for certain is the fact that Nick Saban will most likely not be the head coach of the Crimson Tide when they come to Bobby Dodd Stadium in 2030. The living legend turned 68 this past season and would be 78 in 2030. Either way, the Jackets taking on the Crimson Tide will surely be a sight to behold in both 2030 and 2031.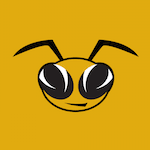 Want your voice heard? Join the Yellow Jacked Up team!
Write for us!
When the two teams meet in 2030, it will be the first meeting between the two rivals since 1984, a 46-year hiatus. The Crimson Tide hold the all-time series lead at 28-21-3. The Jackets, however, did win the last matchup in 1984, a 16-6 victory for Bill Curry's Yellow Jackets.