Georgia Tech Football 2019 Season in Review: No. 15 LB Chico Bennett Jr.
True freshman linebacker Chico Bennett Jr was having a quality true freshman season before his season ended early due to an injury.
True freshman linebacker and Tennessee native Chico Bennett Jr. was one true freshman in 2019 that defied expectations for the Yellow Jackets. Bennett Jr. a three-star prospect in the 2019 recruiting class. Bennett would only enroll in the summer but his development was further enough along that the Georgia Tech coaching staff deemed him ready to play to play full-time in 2020.
Bennett would end up playing in six games during the 2019 season, appearing in the Jackets first six contests. Over the course of those six games, Bennett proved to be a rather reliable linebacker for the Yellow Jackets and put together a pretty solid stat line in his limited time on the field.
Bennett's season unfortunately would come to an end following the Jackets loss to Duke due to a lower-body injury that required surgery. That being said, in his six games, Bennett recorded 17 tackles including 12 solo tackles. He also record half a sack on the season during his time on the field. He had a career high five tackles against Temple while also recording four tackles in his debut against the Clemson Tigers.
All in all, Bennett's 2019 true freshman season was a solid one and it would've been interesting to see what his stat line would've looked like had he played the entire season. Bennett seemed to be coming on strong towards the end of his season.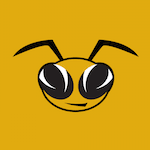 Want your voice heard? Join the Yellow Jacked Up team!
Write for us!
2020 Outlook:
Based off Bennett's production and play on the field during 2019 when healthy, we have high expectations for the rising sophomore in 2020. If healthy, Bennett should be one of the Jackets top linebackers next season and perhaps one of their top defensive players overall. We see Bennett Jr. as a future game changer in the middle of the field for the Yellow Jackets.