Georgia Tech Football Recruiting: Finishing up 2020 and looking ahead
Georgia Tech's coaching staff is looking to finish up the 2020 recruiting class while also looking ahead to the 2021 recruiting class.
Jahmyr Gibbs Update:
For those who follow Georgia Tech recruiting closely, you'll know this one by now but Georgia Tech commitment Jahmyr Gibbs was visited by the Jackets at the beginning of the newest contact. Additionally, shortly after that visit it was announced Gibbs wouldn't be taking an official visit to Ohio State. Florida and LSU still look to be involved in his recruitment, Gibbs does have his last official visit of his recruitment marked for January 31st when he visits The Flats one last time before National Signing Day. The Jackets are surely in for quite the ride over the next 16 days.
Jackets get working on new 2020 target:
Looking to add another linebacker to their 2020 recruiting class, Georgia Tech is looking to make quick work with Metter, Georgia native TJ Davis. Davis reported a scholarship offer from the Yellow Jackets on Wednesday and quickly scheduled an official visit to the Jackets for this past weekend. A 6-foot-3, 230-pound linebacker, Davis is ranked by 247Sports's composite rankings as a top-100 outside linebacker in the nation.
Jackets looking to add one more offensive lineman:
Georgia Tech has already made beefing up the offensive line a priority in the 2020 recruiting class and it appears they are looking to add one more. This past weekend, Jonesboro, Georgia native Phillip Wilder made an official visit to The Flats. It's safe to say that he Wilder enjoyed his visit to The Flats and that he should be name for Tech fans to watch going into the National Signing Day on February 5th.
https://twitter.com/KvnggPhill/status/1219066399072624641
2021 WR Pat Bryant names Jackets in top six:
2021 three-star wide receiver Patrick Bryant has named the Yellow Jackets in his top six along with the likes of Florida State, Nebraska, Penn State, Syracuse, and Virginia Tech. The Jacksonville, Florida native is ranked by 247Sports's composite rankings as a top-750 player in the country.
https://twitter.com/duvalpat3/status/1219366774833057794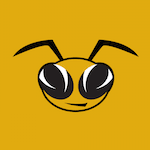 Want your voice heard? Join the Yellow Jacked Up team!
Write for us!
Overall:
With just two weeks left until the 2020 signing class has its' finishing touches, the Georgia Tech coaching staff will surely be busy in efforts to keep unsigned commitments and add a few other signings in the class. With that, there will be plenty of recruiting updates over the next few weeks. Then, before you know it, it will be time to turn full attention to the 2020 recruiting class.