Georgia Tech Women's Basketball: Jackets fall short against Tar Heels
The Georgia Tech Women's Basketball team fell short on Thursday night against the North Carolina Tar Heels 67-60.
Georgia Tech's women basketball team fell to the North Carolina Tar Heels on Thursday night 67-60, giving the Yellow Jackets their second straight loss.
Efficiency was the difference on Thursday night in the defeat for the Yellow Jackets, offensively, the Jackets never really got it going and struggled from everywhere on the floor while the Tar Heels were the exact opposite.
The Jackets got out to a 21-16 first quarter lead on Thursday night but the offensive output would slow down from both teams with just 14 total points scored in the second quarter, the Jackets would take a 26-25 lead into halftime.
The second half was much the same, the two teams trading quarters, an 18-13 third quarter in favor of the Tar Heels and a 15-11 fourth quarter in favor of the Yellow Jackets. After four quarters, this one would go to overtime, tied 54-54. In overtime, the Tar Heels would have the hot hand, outscoring the Yellow Jackets 13-6, to take the 67-60 victory.
Free throws ended up playing a huge part in the loss for the Jackets, in their 14 free throw attempts on Thursday, the Jackets struggled, hitting just 8 of 14. The Tar Heels, on the other hand, were 15-for-16 at the line. Three-point shooting was also a major factor, while neither team really shot great from beyond the arch, the Jackets were 4-for-21 in the game while North Carolina was 4-for-10. Overall, the Yellow Jackets shot 35.8% from the field while the Tar Heels shot 40.7%.
Overall, it wasn't a terrible effort from the Yellow Jackets, with four different Jackets scoring double digit points in the effort. Kierra Fletcher led the Jackets with 19-points. However, the Jackets struggles in the second quarter and overtime ultimately were their down fall along with their inefficient shooting from beyond the arch and at the charity stripe.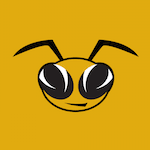 Want your voice heard? Join the Yellow Jacked Up team!
Write for us!
The loss moves the Yellow Jackets record to 14-5 overall and 5-3 in conference play. They'll once again take the court on Sunday when they travel to Durham to take on the Duke Blue Devils.