Georgia Tech Basketball: Three Keys to Victory Against NC State
Georgia Tech is set to take on NC State on Saturday afternoon and here's what the Jackets must do to take down the Wolfpack.
1) Take Advantage of Extra Opportunities
By taking advantage of opportunities, we mean that the Yellow Jackets need to take advantage of every free throw, steal, and open shot that they get. This North Carolina State team is mighty good and they're not going to go down easy on Saturday afternoon. With that, the Yellow Jackets will have to play quite the game on Saturday to come away with a victory, but as we saw in their season opener, they have what it takes to take down the Wolfpack. The Jackets in that game hit 16-of-22 free throws and had a combined 17 steals and blocks in the game in which they took advantage of during the game.
2) Shoot efficiently
This ties into the first key to victory a bit but overall the Jackets MUST shoot efficiently to defeat the Wolfpack. NC State is a strong shooting team and will put up their fair share of points with four players averaging 10-points per game. The good news for the Jackets is that in conference play, they've been among the best shooting teams. The Jackets is second in the conference in field goal percentage at .466 and are third in two-point conversion percentage at .522. That being said, they can't afford an off-day on Saturday against the Wolfpack.
Shooting efficiently from beyond the arch will be the biggest challenge for the Jackets as they're only shooting .292 for the season. The Jackets will always take their fair share of shots but they'll have to convert on those attempts on Saturday in order to walk away with a victory.
3) Limit the turnovers
Turnovers have always been the Jackets Achilles heel during the Josh Pastner era but they can't afford that on Saturday. Against the Wolfpack in November, the Jackets got away with having 16 turnovers. In all likelihood, they won't be that lucky again if the same happens on Saturday. So far this season, the Jackets have racked up 319 turnovers which is 335th in the country. If the Jackets remain to be highly turnover prone, Saturday's game won't matter because the Jackets won't survive down the stretch.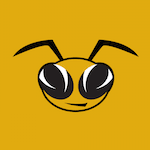 Want your voice heard? Join the Yellow Jacked Up team!
Write for us!
The Yellow Jackets and Wolfpack are set to tip-off on Saturday at 4:00 p.m at McCamish Pavilion.