Georgia Tech Women's Basketball: Jackets see losing streak slide to three
The Georgia Tech women's basketball team saw their recent losing streak slide to three games on Sunday afternoon in a loss to Duke.
The Georgia Tech women's basketball team is in a slide right now and is struggling to find their grip. A once promising season has lost a bit of its' shine over the Jackets last three games, as they've seen their once 14-3 record, quickly go to 14-6.
On Sunday afternoon, the Yellow Jackets struggled and fell to the Duke Blue Devils 58-46. The Blue Devils, who entered the game 10-9 used a huge second quarter to get up on the Yellow Jackets and from there were able to hold onto the victory.
The Jackets started off well against the Blue Devils, finding themselves up 14-9 after one quarter but the second quarter was quite a struggle for the Yellow Jackets. The Jackets only managed nine points in the quarter but allowed 24 points in the quarter. At half-time, the Blue Devils were leading the Yellow Jackets 33-23.
The Jackets came out in the second half and put together a strong third quarter offensively but continued to struggle on defense, outscoring the Blue Devils 19-15. Unfortunately, they were able to cut the lead down to just six and were in a 48-42 deficit heading into the final quarter of play. The fourth quarter, however, resembled the second quarter for the Yellow Jackets. An offensive struggle. While Duke wasn't tremendous by any means in the fourth quarter themselves, the Jackets managed just four points to Duke's 10. Despite those 10-points, the Blue Devils would cruise to a 12-point, 58-46 victory.
Despite the offensive struggles, three Yellow Jackets had three scorers in double-digits with Lotta-Maj Lahtinen leading the way with 12 points. Francesca Pan and Kierra Fletcher also cracked double-digits with 10-point efforts.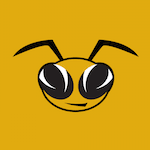 Want your voice heard? Join the Yellow Jacked Up team!
Write for us!
The Yellow Jackets will look to end their three-game losing skid on Thursday when they take on the Miami Hurricanes, who currently sit at 11-9 on the season and 3-6 in conference play.