Georgia Tech Basketball: Jackets Cruise to Victory Over Morehouse College
The Georgia Tech men's basketball team cruised to an 82-54 victory on Saturday afternoon against the Morehouse College Maroon Tigers.
Georgia Tech picked up an easy win 82-54 on Tuesday evening against Atlanta's Morehouse College Maroon Tigers. The Yellow Jackets entered the game coming off a big conference win over NC State and looked to string together a pair of back-to-back victories on Tuesday.
The Jackets against Morehouse did exactly what they needed to do. Show up, work on the small things, and stay healthy. Morehouse never truly stood a chance against the Yellow Jackets but did put in a quality effort in all reality.
The Jackets wouldn't let the Tigers hang around at all on Tuesday, however. After the game briefly being tied at 2-2, the Yellow Jackets would take a 4-2 lead and would lead for the rest of the game. At the end of the first half, the Jackets led 44-22.
Forward Moses Wright was strong in the first 20 minutes, contributing 11 points on 4-of-5 shooting including 3-for-4 from the line. He'd finish the game with those numbers as well. James Banks III also was strong among the starters with 12 points and nine rebounds. The Jackets other three starters in the game, Khalid Moore, Jordan Usher, and Jose Alvarado all scored nine points in the game.
The second half of Tuesday night's affair was much closer, as Georgia Tech mostly played their bench include walkons Asanti Price and Coleman Boyd. The Jackets still outscored Morehouse in the second half, 38-to-32.
Overall, 13 different Yellow Jackets saw the court in the win, a stark difference from the usual of seven or eight in a game. Evan Cole and Shembari Phillips led the Jackets presence off the bench with seven points respectively. Cole also had 10 rebounds in his effort off the bench.
It was a strong effort from the Yellow Jackets and one that they can continue to build some momentum on. They shouldn't take a ton away from it but a win is a win and they all count the same.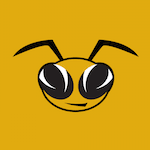 Want your voice heard? Join the Yellow Jacked Up team!
Write for us!
The Jackets will get back into ACC play on Saturday when they take on the Notre Dame Fighting Irish in South Bend, Indiana, tip-off is currently set for 12:00 p.m.