Georgia Tech Baseball 2020 Position Previews: Outfield
As the 2020 College Baseball season is soon upon us it is time to preview Georgia Tech's roster for the upcoming season starting with the outfield.
Georgia Tech's outfield is built to last with an above-average defensive capability that is filled with veterans who helped shape the success of the 2019 season. Here is our preview of the outfield.
Starters:
Michael Guldberg Jr (JR):
In 2019 a shoulder injury kept him in a DH role where he caught fire finishing second in average in the ACC hitting .355 and leading the team with 78 hits and 61 runs scored. He performed well during the fall exhibitions, showcasing his range and defensive abilities. He will be a key piece to the outfield this season. Guldberg is also going to need to keep his bat hot to help replace the duo of Tristin English and Kyle McCann.
Colin Hall (JR):
Hall started all 62 games in 2019 one of three Yellow Jackets to do so. He spent the bulk of the season in left field where he performed very well. He made several diving catches throughout the season and his arm strength is off the charts. His defensive ability is not his only asset however as he has above-average speed on the base paths that could turn him into a real base-stealing threat next season.
Baron Radcliffe (JR):
Radcliffe, like Hall and Guldberg, possesses above-average speed which aids his defensive ability in his corner outfield role. He had some early offensive struggles that led to a lackluster .257 batting average, but a late-season surge saw him rack up the power numbers with 12 home runs and a .653 slugging percentage that was good for fourth in the ACC. He was also one of only 20 ACC players to finish with a 1.000 fielding average that included 41 putouts and two assists.
Off the Bench:
Tres Gonzalez (FR):
One of the top-200 high school prospects in 2019, Gonzalez joins the Yellow Jackets for 2020 and should be a great depth piece for the Jackets in 2020. He was 37th round draft pick up the Dodgers in last year's draft and would've went higher had it not been for his commitment.
Stephen Reid (FR):
Another top-200 prospect in the 2019 recruiting class, Reid comes to Georgia Tech from New Jersey. Reid accoridng to his Perfect Game profile has the chance to be a really special player by all accounts and has the chance to be a five-tool player.
Paxton Rigby (SR):
Also a first baseman, Rigby will see time in the outfield as well in 2020 for the Yellow Jackets. In his few appearances over his first three seasons at Tech, Rigby has struggled at the plate but will look to put all that past him for his senior season.
Will Shirah (RS SO):
Shirah enters his second season on The Flats after playing in six games last season for the Yellow Jackets. Last season, Shirah spent his entire season as a pitcher, making one start in the process. That being said, Shirah has the ability to play outfield, we'll see if he does so in 2020.
Michael Sorrow III (FR):
A Georgia native, Sorrow will look to be a do-it-all type player for the Yellow Jackets with the ability to play a variety of positions in both the infield and outfield.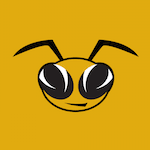 Want your voice heard? Join the Yellow Jacked Up team!
Write for us!
In the next Georgia Tech Baseball Preview, we will look around the infield before taking a look at the Yellow Jackets pitching staff.