Georgia Tech Women's Basketball: Second Half Struggles Doom Jackets
The Georgia Tech women's basketball team continued to falter on Thursday night with a 54-49 loss to Miami in overtime.
The Georgia Tech women's basketball team is in a downward spiral and can't stop. On Thursday night, the Yellow Jackets were handed their fourth straight loss, this time at the hands of the Miami Hurricanes.
The Jackets have no one to blame in the game but themselves. At half-time, the Jackets held a 32-14 lead over the Hurricanes. That lead wouldn't be enough for the Yellow Jackets to hold onto a victory.
In the second half, the Jackets offense completely disappeared. After a 32-point first half the Jackets scored just 17 points over the third and fourth quarter plus overtime. The Hurricanes over the same period would score 40-points, easily erasing the Yellow Jackets 18-point lead at half time.
For the Yellow Jackets, the loss is just another in a series of losses that have been highlighted by inconsistency. While the Jackets offense will be lights off for a quarter or half, they suddenly disappear in others, often leaving them in holes they can't climb out of.
For the women, their season still has hope and an NCAA Tournament berth is still possible, it's just not as much of a lock as it was just a few weeks ago. The Jackets are now 14-7 and must find their way out of this tailspin sooner or later.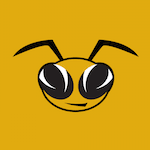 Want your voice heard? Join the Yellow Jacked Up team!
Write for us!
The Jackets next opportunity for Nell Fortner's squad to get out of this funk will be on Sunday when they get a visit from the Notre Dame Fighting Irish.