Georgia Tech Baseball vs St.Peter's Preview: Jackets look to start season with win
Georgia Tech baseball will begin their 2020 season on Friday night against the Saint Peter's Peacocks.
The 2019 season was not kind to the Saint Peter's Peacocks. The Peacocks were among the worst teams in the entire country, collecting a 5-46 record on the season including a 1-26 record on the road.
The Peacocks struggles overall last season circles back to their pitching staff. While as a team they weren't great at hitting, they still hit at a near .250 clip as a whole, coming in at .247. That being said, their pitching staff simply couldn't keep anyone off the board, with a team ERA of 10.58. The pitching staff as a whole, gave out 368 free passes last season while striking out just 264. That doesn't include the 99 batters that Peacocks pitchers hit over the course of the season as well. When they weren't walking opposing hitters, opposing hitters regularly squared up pitches, hitting .344 and collecting 221 extra base hits on the season including 45 home runs.
For a Yellow Jackets lineup that will have a few new faces for the 2020 season, going up against a Saint Peter's pitching staff that was among the worst in the country last year is probably one of the best match ups they could ask for to start the season.
If we had to guess who the Peacocks will be throwing to the mound on Friday, it would have to be junior right-hander Joe Albunia. Albunia, led the Peacocks in starts last year with 10. He collected an 0-10 record with an 8.62 ERA over 47.0 innings pitched.
From a hitting perspective, as said above, Saint Peter's isn't bad but they're not exactly good either. Last season, the Peacocks hit just .247 as a team and had an OPS of .655. They're not a team with a ton of patience either, taking just 158 walks last over 1,778 plate appearances, a walk percentage of 8.8%. Additionally, they struck out at a 23% clip last season with 416. They're on base percentage was a dismal .326.
When the Peacocks make contact, don't expect a ton of power. Out of their 400 hits last season, they totaled just 96 extra base hits on the season. Out of those 96 extra base hits, 71 of them were doubles. The other 25 extra base hits were split between 13 triples and 12 home runs.
Senior outfielder/pitcher Hunter Mason is the Peacocks best returning hitter entering 2020. Last season, the New Jersey native hit .300 with three home runs and 37 RBI on the season over the course of 190 at-bats. His three home runs led the Peacocks last season.
Heading to the mound on Friday for the Yellow Jackets in our opinion will most likely be either Brant Hurter or true freshman Zach Maxwell. Hurter last year was tremendous for the Jackets, starting nine games and making 10 total appearances. Over the course of the season, he pitched in 48.1 innings and had an ERA of 2.42 on the season while keeping opposing hitters to a batting average of .199.
Maxwell, on the other hand, is one of the crown jewels of the Jackets 2019 recruiting class. The true freshman was a top-100 prospect coming out of high school and the no.30 right-handed pitcher. He was a 30th round draft pick of the New York Yankees. He does need to keep him self calm and maintain his control but there's a lot to like about the true freshman. In the fall, he pitched 3.1 total innings with five walks and five strikeouts. He did not allow a run during his time on the mound.
Projected Starters (2019 stats)
C: Jake Holland (N/A – High School)
1B: Drew Compton (N/A – High School)
2B: Austin Wilhite (60 G, .266/.369/.349, 1 HR, 32 RBI)
3B: Jackson Webb (47 G, .312/.437/.408, 1 HR, 19 RBI, 13 SB)
SS: Luke Waddell (58 G, .22/.436/.416, 2 HR, 34 RBI)
OF: Colin Hall (62 G, .307/.363/..432, 4 HR, 41 RBI)
OF: Baron Radcliffe (58 G, .257/.403/.503, 12 HR, 44 RBI)
OF: Michael Guldberg (60 G, .355/.441/.418 1 HR, 32 RBI)
The Yellow Jackets projected starters by our best educated guesses features two freshman in catcher Jake Holland and first baseman Drew Compton, two of the best players at their position coming out of high school last year.
The one thing that you can see quickly from glancing at the Jackets lineup is there was a general lack of power last season. The Jackets lost two of their best power hitters to the MLB Draft with Kyle McCann (Oakland) and Tristin English (Arizona). For power this season, the Jackets will turn to returning outfielder and starter Baron Radcliffe. Radcliffe at times last season showed great potential but will have to become more consistent at the plate.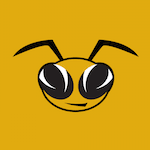 Want your voice heard? Join the Yellow Jacked Up team!
Write for us!
The Yellow Jackets and Peacocks are scheduled for a 4:00 pm at Russ Chandler Stadium.