Georgia Tech Basketball: Jose Alvarado Shows He's a Star in Tech Upset of Louisville
Georgia Tech junior guard Jose Alvarado on Wednesday night showed the country why he's a star in the ACC.
For Georgia Tech to upset No.5 Louisville on Wednesday night, the Jackets needed a full team effort. The Jackets got just that with each of their five starters finding themselves with double-digit points in the 64-58 victory. That being said, with guard Jose Alvarado, the Yellow Jackets wouldn't be waking up on Thursday with their biggest victory of the season.
Alvarado, a new father, was extremely strong against the Cardinals on Wednesday night. The New York native was coming off on of his tougher games of the season against Pittsburgh on Saturday. In that game, he scored just nine points, well from his usual of the last few weeks. On Wednesday, however, Alvarado once again found his groove.
Against the Cardinals, Alvarado led all scorers with 18-points while shooting a rather efficient 5-for-11 from the field. He also shot 3-for-6 from beyond the arch, delivering all three in the first half en route to the Jackets 31-26 halftime lead. At the free throw line, Alvarado picked up almost all the free points he can get, going 5-for-6 from the free-throw line. All in all, when the Yellow Jackets needed Alvarado to come up with a bucket on Wednesday night, he usually had the answer.
The strong game against Louisville for Wednesday continues a hot 2020 for Alvarado. Since the turn of the calendar, Alvarado has averaged 16.5 points per game. That includes seven games in which he has scored 15 or more points. At home, Alvarado has been dominant for the Yellow Jackets, no questions about it. At home, he's averaging 16.8 points per game.
While the Yellow Jackets NCAA Tournament hopes are slim at this point, the Jackets still have plenty to play for over the remainder of the regular season and ACC Tournament. For the Jackets, anything certainly seems possible at this point especially if Jose Alvarado continues to play as he has so far in 2020. It's safe to say that those are elite numbers.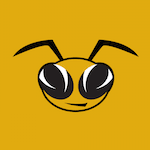 Want your voice heard? Join the Yellow Jacked Up team!
Write for us!
Alvarado and the Yellow Jackets will return to the court next Wednedsay when they take on the Wake Forest Demon Deacons.