Georgia Tech Softball: ACC/Big Ten Challenge Comes to Atlanta
The Georgia Tech Softball team is preparing for a four-game weekend as they host part of the ACC/Big Ten Challenge.
The ACC/Big Ten Challenge for college softball is set to begin on Friday and Georgia Tech is one of this year's hosts for the challenge. The Jackets are playing host to fellow ACC program, Boston College while Big Ten competitors Nebraska and Iowa make the trip south to Atlanta. The Jackets will play two against both the Cornhuskers and Hawkeyes.
Ailleen Morales's team will look to rebound after a tough opening weekend at home, dropping three of their four games including a pair to the top ranked Washington Huskies. The Jackets will look to rebound against the Huskers and Hawkeys.
Nebraska (3-2):
The Cornhuskers last weekend had a good first weekend of the season though it could have been better. The Huskers picked up a trio of wins over the weekend but they were sandwiched by losses to New Mexico State and Arkansas.
The Huskers pitching did struggle over the weekend especially against their two better opponents in New Mexico State and Arkansas. They allowed 11 runs to the Aggies in seven innings while allowing 15 runs to the Razorbacks in a game that went just five innings. Even in their one victory against UTEP, who went 0-5 to start the season, they allowed seven runs. That being said, they did put together two strong performances against Bradley and a rematch against UTEP. In those pair of games, they allowed just a total of four runs.
The starters the Jackets will likely face are Olivia Ferrell and Lindsey Walljasper. Ferrell, started last there games last weekend, pitching a total of 10.0 innings. In those 10 innings, Ferrell posted a 3.50 ERA allowing five earned runs. She did allow the long ball quite a bit, giving up four home runs while opponents hit .279 off of her. Walljasper fared much worse in her two starts and four appearances overall. In 9.2 innings pitched, Walljasper allowed 14 earned runs on 14 hits and three walks.
Their offense, unlike the pitching played really well throughout the weekend. Outside of their last game against Arkansas, the Huskers offense scored at least six runs in each of their other four games including 10 run and 16 run performances against UTEP. All in all, the Huskers offense hit .370 last week and hit 12 home runs while driving in 43 RBI. The Yellow Jackets pitching staff will need to be careful of giving up the long ball this weekend.
Iowa (4-1):
Iowa is off to a 4-1 start this season after having a great opening weekend at Coastal Carolina. The Hawkeyes took on East Carolina, Virginia Tech (2x), Coastal Carolina, and Campbell.
The Hawkyes pitching is one stands out from their opening weekend, allowing three runs or lead in three of their five games. The Jackets will most likely see both of the Hawkeyes starting pitchers this weekend in senior Allison Doocy and junior Lauren Shaw. As a whole, their pitching staff kept opposing hitters to just a .241 batting average and .302 on-base percentage.
Doocy, started three games last weekend for the Jackets, pitching 17.2 innings pitched and posting a 1.98 ERA. She also threw one complete game in the process. She does, however, have control issues as she allowed seven walks ad two wild pitches last weekend. Shaw, on the other hand, has pitched 15.2 innings while having a quality ERA herself at 3.13.
The Hawkeyes lineup didn't have the greatest weekend, posting a team batting average of .262. Junior infielder Mia Ruther is leading all Hawkeyes hitters with a .533 batting average. Five other Hawkeyes enter this weekend with batting averages over .300.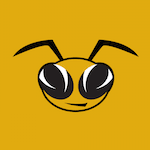 Want your voice heard? Join the Yellow Jacked Up team!
Write for us!
The Yellow Jackets will begin their weekend on Friday afternoon at 4:00 p.m. against the Cornhuskers. They'll then take on Nebraska again at 12:30 on Saturday before facing Iowa on Saturday at 6:00 p.m. and on Sunday at 12:30 p.m..