Georgia Tech Baseball: Jackets Look for Win No.2 Against Cincinnati
The Georgia Tech baseball team will look to make it a 2-0 start to the season on Saturday afternoon against the Cincinnati Bearcats.
After earning a 6-0 victory over the St. Peter's Peacocks on Friday evening, the Georgia Tech (1-0) baseball team returns to the diamond this afternoon to take on the American Athletic Conference's Cincinnati Bearcats (0-1).
The Yellow Jackets on Friday night were propelled by seven true freshman to victory as the game winning run was provided by true freshman first baseman Drew Compton while four Yellow Jackets pitchers combined for the shutout including four quality innings from the highly touted Zach Maxwell.
Cincinnati is coming off a 9-8 to Georgia State on Friday night. The Bearcats are under the tutelage of head coach Scott Googins. Googins, is in his third season with the program and has collected a 59-60 record following their loss to Georgia State.
Cincinnati begins the 2020 season looking to break above .500 in 2020 after going 31-33 last season. They struggled last season on the road for the most part going 10-16 including a 3-13 record in out of conference play. Last season, they were an average hitting team, hitting .258 on the season and had an on-base percentage of .351. They had a decent amount of power, totaling 147 extra base hits including 34 home runs.
On Friday night, Cincinnati struggled at the plate against Georgia State, going 6-for-34, a hitting percentage of .176. They struck out six times while walking eight. That being said, their offense still did find ways to score runs against the Panthers and were 3-for-8 with runners in scoring position.
The Cincinnati pitching staff is what got them in trouble last season at times with a team ERA of 5.54 and an opposing batting average of .259. Control was an issue as they allowed over 350 walks on the season in addition to 63 wild pitches and 68 hit by pitches. They did however keep opposing teams to less than one home run per game, allowing 47 over their 62 games.
With left handed sophomore Evan Scwaver getting the start on Friday night, the Bearcats are expected to senior lefty Nathan Kroger on Saturday according to Danny Hall. Last season, Kroger went 1-1 with a 1.86 ERA over 29.0 innings. He also struck out 27 in those 29 innings before being shut down after his first five starts with an injury.
For Georgia Tech, the Yellow Jackets will be sending redshirt senior Jonathan Hughes to the mound. Head coach Danny Hall announced following Friday's game that Hughes would pitch against Cincinnati and Cort Roedig would go against St. John's on Sunday. Hughes last season pitched in 20 games last season for the Jackets, going 2-1 on the season with a 5.34 ERA in 28.2 innings pitched.
Lineup wise, we expect the Yellow Jackets to run a near similar lineup to the one they used on Friday against St. Peter's, if not exactly the same. The three positions that we believe there could be some changes are first base, designated hitter, and catcher.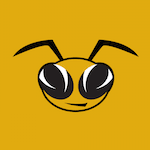 Want your voice heard? Join the Yellow Jacked Up team!
Write for us!
First pitch between the Yellow Jackets and Bearcats is scheduled for 2:30 p.m.. The weather for during the game is expected to be nice with a high of 53, the temperature should be dipping into the high 40s by the end of the game.