Georgia Tech Basketball: Jackets Withdraw Appeal, Banned from Postseason
Georgia Tech basketball on Monday withdrew their appeal to the NCAA of sanctions and will be banned from postseason play this season.
With 10 days remaining until the ACC Tournament, the Georgia Tech basketball team still didn't know their fate about this year's postseason. The Jackets made the decision easier for the NCAA as they withdrew their appeal.
By withdrawing the appeal, the Yellow Jackets will fully accept all sanctions that they were appealing including the postseason ban. With the ban, the Yellow Jackets won't be eligible to play in the ACC conference tournament nor any other postseason tournaments. The Yellow Jackets entering the final week of the regular season were tied for the 5th spot in the ACC at 9-9 in conference play and 15-14 overall.
McElhaney also shared Georgia Tech athletic director Todd Stansbury's comments on the matter;
For the Yellow Jackets, the decision is understandable as the NCAA would have the ability to have banned the Jackets from postseason play next season had they not come back with a decision in time for this year. The decision also potentially speaks volumes about what Stansbury and head coach Josh Pastner expect out of the program in the 2020-21 season.
That being said, it still is a disappointing end for the team who has fought valiantly in conference play this year and is playing their best basketball of the season. With nine conference wins, the Yellow Jackets have two opportunities remaining to win a 10th conference game for the first time since the 1995-96 season.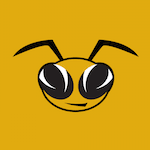 Want your voice heard? Join the Yellow Jacked Up team!
Write for us!
The Yellow Jackets will now finish off their 2019-20 season this week with their home finale on Wednesday against the Pittsburgh Panthers and then their season finale against the Clemson Tigers on Friday night.