Georgia Tech Basketball: Player of the Game In Road Win Over Clemson
On Friday night, the Georgia Tech Yellow Jackets finished their 2019-2020 season with a 65-62 win on the road over the Clemson Tigers.
Georgia Tech's 2019-20 season is officially over meaning that this is the final Yellow Jacked Up player of the game for the Georgia Tech men's basketball team until November. The Yellow Jackets on Friday finished their season in thrilling fashion, with a final minute victory over the Clemson Tigers.
Michael Devoe was the deciding factor in more ways than one on Friday night. The sophomore guard was the Jacket who put the Jackets up for good at 64-62 on Friday night with 21 seconds remaining but was strong throughout the evening.
The Orlando, Florida native finished Friday's season finale with 20-points, six rebounds, one assist, and two steals. Devoe was effective from everywhere he shot on Friday and overall was 7-for-13 in the game from the field. He was a solid 2-for-5 from beyond the arch and 4-for-5 from the free-throw line. He also of course as mentioned earlier had the Jackets game winner as a floater with 21 seconds remaining put the Jackets up 64-62. In total, half of Devoe's 20-points came in the second half.
Devoe finished the season averaging 16.0 points per game, 3.9 rebounds, and 3.4 assists. He shot extremely well from everywhere on the court including 47.6% from the field overall, 42.7% from beyond the arch, and 75% from the line.
Jose Alvarado and Jordan Usher also had quality performances against the Tigers as Alvarado contributed 13-points in the effort while Usher contributed 11-points and eight rebounds, one of his best efforts of the season.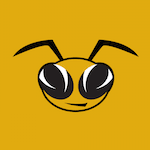 Want your voice heard? Join the Yellow Jacked Up team!
Write for us!
While the Yellow Jackets season is now over, the ACC Tournament will be starting up on Tuesday afternoon. The Yellow Jackets, however, will have to patiently wait until the 2020-21 season to take the court again.