Georgia Tech Football 2020 Spring Position Preview: Wide Receiver
We continue looking at Georgia Tech's positions as they continue spring practice and today's position spotlight is on the wide receiver group.
Georgia Tech wide receivers in 2019 for the first time in over a decade saw themselves become a consistent part of the Jackets offensive game plan. The Jackets wide receivers group in 2019 played at a quality level when considering the level of quarterback play the Jackets had this past season.
Starters:
The three wide receivers that we are looking at being Georgia Tech's starters in 2020 will be Ahmarean Brown, Malachi Carter, and Jalen Camp.
Brown, will be without a doubt the Yellow Jackets No.1 receiving target heading into this spring after having an historical season in 2019. As a true freshman, Brown had 21 receptions for 396-yards and seven touchdowns. While his yardage total isn't all that impressive, his seven touchdowns tied a program record for a true freshman, as he joined all-time great Calvin Johnson at the top of the record book.
Malachi Carter is entering his junior year with the program and will be looking to take another step forward in 2020. Carter, is coming off a quality sophomore season, totaling 16 receptions for 240-yards and two touchdowns. At 6-foot-3, 195-pounds, Carter will be one of the Jackets primary targets on the outside.
Jalen Camp is in an interesting situation to say the least. While he could be a starter for the Jackets this season, it also wouldn't be shocking to see them go in a different direction. Camp, was off to a hot start this season with seven receptions and 194-yards, and one touchdown through the month of September. After suffering his injury, he was given a fifth year of eligibility allowing him to return for 2020. If healthy, Camp should be the starter and could continue the breakout he began in 2019.
Potential Starters/Top Backups:
The first name that should be brought up is a player who will be pushing for being a starter this season. Junior wideout Adonicas Sanders was the Jackets No.2 wide receiver in 2019 in terms of stats, finishing with 19 receptions for 249-yards. Sanders is an intriguing option for the Yellow Jackets who most definitely could be a starter but if not could also be one of the Jackets top backup receiver and be right at the top of the rotation.
Another name at the top of the rotation that could also be pushing for a starting role is Marquez Ezzard. The 6-foot-2, 205-pound, Atlanta native was originally at Miami (FL) where he appeared in three games as a true freshman in 2018. After 2018, Ezzard decided to leave the Hurricanes and would enroll on The Flats. After sitting out the 2019 season, Ezzard is now ready to show the Tech faithful what he can do on the field.
Returning Depth Players:
Four returning depth players that we think is worth noting in this article are the following; redshirt senior Stephen Dolphus, redshirt sophomore Peje Harris, sophomore Kalani Norris, and redshirt freshman Zach Owens. It's safe to say that this is a big spring for all four of these wide receivers as they all look to seperate themselves from the pack.
All four of these wide receivers have played sparingly during their careers on The Flats. Dolphus, has briefly appeared in games over his first three seasons on The Field and has one career reception for 39-yards. Harris, saw the field for the first time in 2019 as he recorded his first career reception, for four-yards.
As a true freshman, Miami native Kalani Norris appeared in six games for the Yellow Jackets but was unable to record his first career reception. Owens, a member of the 2019 recruiting class didn't appear in a game last season but with a good spring and fall camp could push for his first action on the field in 2020.
True Freshmen:
No true freshmen enrolled on The Flats in time for spring practices but the Yellow Jackets will see a trio of wideouts enroll this summer in Avery Boyd, Ryan King, and Nate McCollum.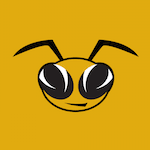 Want your voice heard? Join the Yellow Jacked Up team!
Write for us!
Overall:
The depth at the wide receiver position for Georgia Tech in 2020 on paper is pretty good. While there is plenty of unproven commodities at the position as well, there is a ton of potential. At the top of the group, the Jackets have four or five receivers who truly could be starters for the Jackets at any point in 2020. The depth is where the Jackets have a bit more questions at the position.