Georgia Tech Basketball 2019-20 Player Grade: No.0 Michael Devoe
We are back and ready for what will hopefully be a fun April here on the site. We took a bit of a break as you may have noticed as we go through this "sports famine" but now, we are recharged creatively and are ready to provide a ton of content for you, our readers. Our first piece back begins our player grades for Georgia Tech's men basketball team for the 2019-20 season. We'll look at each player, offensively, defensively, and then overall. We'll give them grades F through A+ and then average them out for an overall grade.
First up in our player grades is one of the players who has an argument for team MVP for this past season, No.0 Michael Devoe.
Devoe finished up his sophomore season with the Yellow Jackets this past season and was terrific in the process. From the start of the season to the end, Devoe was a consistent offensive presence and provided the Yellow Jackets with terrific offense, game in and game out while also being strong on the defensive end of the court.
Devoe appeared in 28 games for the Yellow Jackets, starting in each of those games. In his 28 games played, he averaged 35.1 minutes per game, rarely being taken off the court by head coach Josh Pastner.
Offense:
Offensively, not many players in the ACC had a better season than Devoe. For the season, he averaged 16.0 points per game, a 6.3 point increase over his freshman average of 9.7. He also posted an offensive rating of 104.3, the highest of any Georgia Tech starter. Additionally, his 16.0 points per game was the seventh best in the ACC.
Devoe on the season was highly consistent, only finishing five games this season without double-digit point totals. In each of his last 10 games for the season, he finished with double-digit totals and 12 of 15 once the calendar turned to 2020.
Over those last 10 games of the season, Devoe was especially terrific, averaging 16.2 points per game while shooting .514 from the field. He also averaged over four rebounds and four assists per game over the same span.
Overall, offensively, Devoe shot 47.6% from the field in 2019-20 for the Yellow Jackets, shooting consistently well from throughout the floor. He shot over 50% inside the perimeter, 42.7% from beyond the arch, and 75% from the charity stripe. Devoe's numbers across the board nearly all improved from last season except in turnovers where he turned the ball over 15 more times despite playing in four less games. That being said, Devoe was still spectacular offensively for the Yellow Jackets.
Grade: A+
Defense:
Defensively, Devoe was strong with not much to complain about. The Orlando native saw his defensive rating of 100.3 in the 2018-19 season fall to 97.5 as a sophomore. For the most part, Devoe like he was offensively, was consistent defensively. Overall, his defensive win share remained the same from a season ago at 1.6 which ranked third on the team.While he's not a lock down defender, Devoe was quality in ensuring opposing shooters would have to take tough shots at times in order to score.
While he saw a dip in his steal percentage from a season ago 2.5% to 2.0%, he did, however, see his defensive rebound percentage rise from 9.8% to 11.0%, a quality increase for the 6-foot-5, 193-pound guard.
Overall, defensively, Devoe was an asset for a Georgia Tech team that allowed 66.4 points per game this season. He wasn't the Jackets best defender, that honor belonging to James Banks III but he was definitely not a liability either. He'll have to tidy up parts of his game for next season but he'll enter 2020-21 as one of the most complete guards in the ACC.
Grade: B+
Overall:
Overall, Michael Devoe was arguably the Jackets MVP this season as we mentioned earlier. The only other player that could have an argument for that distinction is Jose Alvarado. Either way, Devoe this season was a dynamic scoring guard for the Jackets who proved to be vital on both sides of the court at times throughout the season.
Offensively, Devoe was one of the hardest players to stop in the ACC at times this season. He would hurt opposing teams from all over the court and when he wasn't hurting the opposition, Jose Alvarado was and bless the teams that had to face the Jackets when both of them were on their game.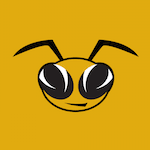 Want your voice heard? Join the Yellow Jacked Up team!
Write for us!
Either way, Devoe this year was terrific for the Yellow Jackets and rose his draft stock for the NBA for when he does choose to leave for the NBA. Entering next season, Devoe will be looked upon to be one of the top players in not just the ACC but in the country.
Grade: A