Geogria Tech Basketball 2019-20 Player Grades: No.5 Moses Wright
Junior forward Moses Wright took his game to another level in 2019-20 and quickly became one of the better forwards in the ACC.
Entering this season, Josh Pastner's program was looking for an emerging big man to help take pressure off his guards offensively. Enter junior Moses Wright, a 6-foot-9, 230-pound forward out of Raleigh, North Carolina.
Wright, in 2019-20 had a breakout season for the Yellow Jackets after putting together quality freshman and sophomore seasons. After averaging 3.6 and 6.7 points in his first two seasons with the program, Wright put up a career high effort this past season averaging 13.0 points per game as well as 7.0 rebounds per contest.
Offensive Grade: B+
Offensively, as we noted right above, Wright finished the 2019-20 season with a career high 13.0 points, almost doubling his average from a season ago. In 31 games played this season, Wright shot extremely well from inside the perimeter where all but 31 of his shots this season came from. With a .559 shooting percentage from inside, Wright was a pretty consistent scoring presence throughout the season. He ended the season with double-digit efforts in 23 of 31 games played including two games this season with 20+ point efforts.
Wright was also second on the team in offensive rebounds, bringing down 55 through the course of the season. He finished only behind senior center James Banks III who finished the season with 86.
Overall, Wright in 2019-20 exploded offensively, bringing something to his game that we haven't seen in the past. It was a welcome addition to the Georgia Tech offense and truly made the Yellow Jackets a more dynamic team as the went on.
Defensive Grade: A+
While Wright was great offensively for the Yellow Jackets, he was even better on defense. Wright finished this season with a defensive rating of 94.1, a career-best for the North Carolina native. He also finished with a career high in the defensive box plus-minus category at 3.3, a full point higher than his defensive box plus-minus from last season of 2.3.
While Wright finished second in offensive rebounds, he finished first in defensive rebounds on the team, bringing down 161 this season. An average of 5.2 per game this season. In total, he finished with 216 rebounds on the season, the second most, only behind James Banks III's 235. Other notables defensively for Wright included a career high 35 blocks and 18 steals.
Overall, defense is where Wright usually shines and he showed that once again in the 2019-20 season. He's a tremendous assets for the Jackets on defense and is a defensive presence that is versatile both down low and further from the basket.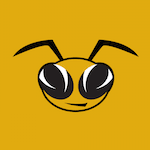 Want your voice heard? Join the Yellow Jacked Up team!
Write for us!
Overall: A / A+
Overall, we give Wright an A, A+ for the 2019-20 season with being hard to decide which way to go. Wright really exploded this season and took his game to another level that we haven't seen in the past. The rising senior became one of the better forwards in the ACC and will have a lot of eyes on him entering next season. Wright like some of his counter parts in Jose Alvarado and Michael Devoe will have high expectations following him. Either way, his success level next year will ultimately help determine if the Jackets are an NCAA Tournament bound team next year.