Georgia Tech Football: Volunteer Activities Allowed June 1st
The first step in having college football and college basketball this fall has been taken as the NCAA will allow volunteer activities starting next month.
On Wednesday afternoon, the NCAA made the decision that starting June 1st that college football teams may begin holding volunteer activities again., the first step in having college football on time this fall. On top of football, the NCAA also voted that men's basketball and women's basketball would also be able to return on June 1st for volunteer activities.
Yahoo Sport's Pete Thamel was the first to report the news on Wednesday afternoon.
What this mean's for Georgia Tech:
This is good news for the Yellow Jackets to say the least but first, the university would also have to allow students to return to campus in order for the football program to hold in person volunteer activities. The university has yet set a timetable or made a decision on when students would be able to return to campus.
What this mean's for college football:

This decision will surely be interesting in terms of the national impacts. Some stats of course are ahead of others in their coronavirus response or the reopening of their state and therefore different schools are likely to allow students to get back on campus at different times this summer. For example, Ohio State football is expecting their athletes to return to campus on June 8th, which will put them ahead of most of the country.
Overall, it's unlikely at the same time that we see full team workouts at any point in the near future due to the mass amount of people that would be in a close space at one. Therefore, these volunteer workouts that will be taking place starting next month where allowed, will most likely be done in small position groups. However, many questions still remain for a majority of college football programs.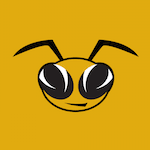 Want your voice heard? Join the Yellow Jacked Up team!
Write for us!
Overall, the decision by the NCAA is a major one as the nation moves forward in the coronavirus era and how it affects our social and every day life. NASCAR of course returned this past weekend in Darlington while MLB is "expected" to return in July are among the first few steps, this decision by the NCAA is also an important one as well. While many questions remain about this upcoming football season, how it will happen, and logistics among other issues, this is still an encouraging first step to have football this fall.