Georgia Tech Football Preliminary Position Preview: Tight End
With Tyler Davis moving onto the NFL, the Georgia Tech football program will turn to a young group of tight ends that have potential but are mostly unproven.
Last season, Georgia Tech for the first time in over a decade ran an offense that featured a tight end. Despite not putting up big numbers, graduate transfer tight end Tyler Davis found himself getting drafted in the sixth round of the NFL Draft last year by the Jacksonville Jaguars.
But now, with an experienced tight end gone in Davis, the Jackets will turn to a rather young group of tight ends to try to find a difference maker. At the position all but one player (Joseph Macrina – RS SR) is a redshirt sophomore or lower including the team's top three options. Let's look at those top three guys at the top of the depth chart.
Dylan Deveney (SO): The fomer three-star recruit out of Medford, New Jersey saw playing time last year as the primary backup to Tyler Davis. In 12 games last year, Deveney recorded six receptions for 48-yards with his longest reception coming in at 13-yards. At 6-foot-6 and 256-pounds, Deveney already has premier size for the position and has great athleticism. Overall, Deveney is someone who we believe can develop into a real nice weapon for the Jackets but there is plenty of room for growth heading into 2020.
Dylan Leonard (SO): A walk-on sophomore, Leonard saw quite a bit of playing time last year thanks to the Jackets lack of depth at the position. With that being said, he enters this year most likely fighting for that No.2 spot on the depth chart with incoming freshman Billy Ward. Last season, Leonard brought in two receptions for six yards.
Billy Ward (FR): For Ward, it's not matter of "if" he will play or not but how much he will play. Leonard has the advantage of knowing the Jackets system but Ward probably has the talent advantage. The three-star talent out of Locust Grove already has great size for a college tight end and will play from day one. Long term, he has the best potential of any Georgia Tech tight end. If he performs well early, it wouldn't be shocking to see him battle for the starting spot.
The Rest: Thanks to position changes and walk-ons, the Jackets have quite the depth in terms of bodies at the tight end position. Former defensive lineman Luke Johns has made the move to tight end and could factor into the depth chart this season while walk-ons Ben Wilhelm, Chris Miller, Nathan Tyler, and Joseph Macrina are all at the position as well.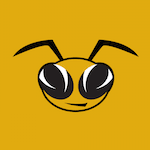 Want your voice heard? Join the Yellow Jacked Up team!
Write for us!
Overall: The Jackets tight end position definitely has more bodies than you would expect for just using the position for the second time in the last decade. The Yellow Jackets at the top of their depth chart have a quality trio in Deveney, Leonard, and Ward and one of those three could very well separate themselves from the pack this season. It's not a position that has a ton of promise just yet but in a year or two, this could be one of the strengths of the Yellow Jackets roster.