Georgia Tech Football 2020 Preliminary Opponent Preview: Gardner-Webb Bulldogs
After losing to The Citadel last year in their lone game against an FCS opponent, the Georgia Tech Yellow Jackets look to ensure the same doesn't happen this season against Gardner-Webb.
The Gardner-Webb Bulldogs enter a new era of football in 2020 as they'll have their first season under head coach Tre Lamb after Carroll McCray was let go after seven seasons. Last season, the Bulldogs were 3-9 overall finishing fifth in the Big South. They faced a pair of FBS programs in 2019 in Charlotte and East Carolina, losing both games.
2019 Season Recap:
The Bulldogs in 2019 got off to a tough start and never really rebounded after that. After starting 1-2 in their first three games, they were able to get back to 3-2 with back-to-back wins. However, after their two game winning streak, the Bulldogs began struggling again, losing each of their last six games en route to their 3-9 record.
Key Losses:
QB Kalen Whitlow, RB Jayln Cagle, DL Josh Ramseur
Out of these three notable losses, quarterback Kalen Whitlow is the obviously the most important. Last season, Whitlow put together a high quality season completing 62.7% of his passes for just over 2,000-yards and 20 touchdowns while throwing eight interceptions. Losing him wouldn't have been as bad, however, if they also didn't lose running back Jayln Cagle, who rushed for 930-yards and eight touchdowns a season ago.
Ramseur, is a notable loss on the defensive side after racking up 66 tackles last season including 9.5 tackles for a loss. While they have other quality defensive lineman, it will be hard for Gardner-Webb to replace that production.
Key Returners:
WR Izaiah Gathings, WR Devon Harper, RB Naril Gaither, LB Darien Reynolds, and LB Cade Hamilton
In Gathings and Harper, the Bulldogs return their top two receiving options which should make the transition process to their next quarterback a little bit easier. Combined the two had 122 receptions for 1,699-yards, and 15 touchdowns last season. Gaither, is their top running back returning after averaging 8.5 yards per carry last season over 16 carries. It will be interesting to see how much that number drops as he now takes over as the lead back.
Like at wide reviver, Gardner-Webb returns a pair of high talent linebackers. Darren Reynolds is coming off a 128-tackle season which included 5.0 tackles for a loss and half a sack. He forced two fumbles and recovered three as well on top of eight pass breakups. An Uber-talented linebacker, all of Gardner-Webb's opponents will have to keep a close eye on the senior. Cade Hamilton is the second part of that duo, racking up 87 tackles last season including a lone tackle for a loss.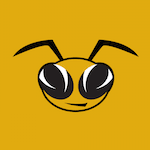 Want your voice heard? Join the Yellow Jacked Up team!
Write for us!
Overall:
Overall, Gardner-Webb is a team that shouldn't really compete with the Yellow Jackets this season. The Bulldogs do have some quality players on their roster but the talent level is simply not there across the board. The Yellow Jackets should pick up a victory when they take on Gardner-Webb in September 12.